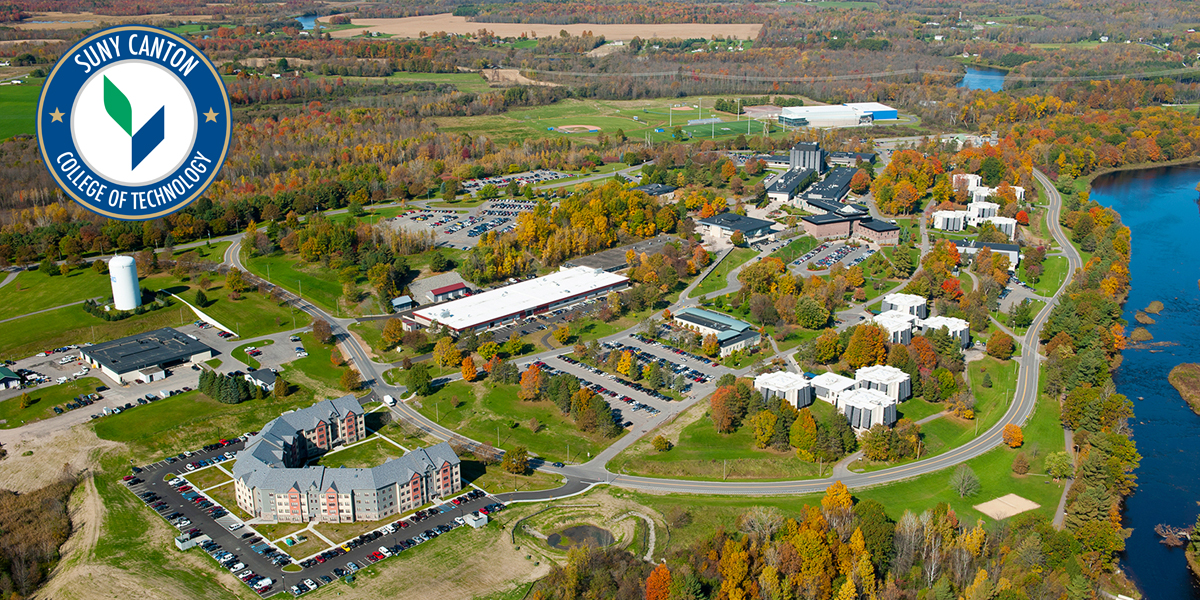 2022: SUNY Canton Wins Military Spouse Friendly® Award
SUNY Canton has been selected as one of the Most Military Spouse Friendly® Schools in the Nation for 2022-2023.
The college has been recognized for its commitment to serving married people in the active duty, reserve, national guard, and veterans. About 340 schools received the honor this year, and the scores were determined by evaluating public data sources and survey responses. Results will be published in the July/August issue of Military Spouse Magazine®.
Patrick S. Massaro, SUNY Canton Veterans Coordinator, oversees military spouse outreach efforts and connects them to available resources. One such student, Renee Marotta, a full-time online legal studies major from Long Island, used GI Bill benefits to complete her degree in May. Marotta also works as a paralegal and plans to continue her law studies this fall to become a lawyer.
"I maintained a 4.0 GPA throughout my time at SUNY Canton, and I owe it to the opportunity given to me by my husband, the military, Post-9/11 GI Bill, as well than Mr. Massaro for helping me fully utilize the benefits," Marotta said. "This experience has been an absolute blessing in my life, and I am forever grateful to everyone who made this dream possible."
SUNY Canton was selected for the Military Spouse Friendly® list in part because of its online and other flexible learning options, which are invaluable for active duty military spouses who often have to relocate or roll out in 3-4 year increments.
Renowned for its military-friendly culture, SUNY Canton is consistently recognized for helping service members and veterans achieve their educational goals. The college earned Gold status in the 2022-2023 Military Friendly® School Rankings in March, as well as its highest-ever score in Military Times magazine's "Best for Vets" issue, ranking third in the nation on the list of vocational and technical colleges.
As Upstate New York's premier college for career-focused bachelor's, associate's, and professional certificate programs, SUNY Canton offers quality, hands-on programs in engineering technology, management and health. It houses the Center for Criminal Justice, Intelligence and Cybersecurity. Faculty members are renowned for their real-world work experience in addition to their outstanding academic credentials. As SUNY's leader in online education, SUNY Canton OnLine offers hundreds of flexible and convenient courses and 23 online degree programs. The 15 traditional SUNY Canton Kangaroos sports teams compete at the NCAA Division III level as part of the North Atlantic Conference. SUNY Canton also offers college esports and cheerleading.