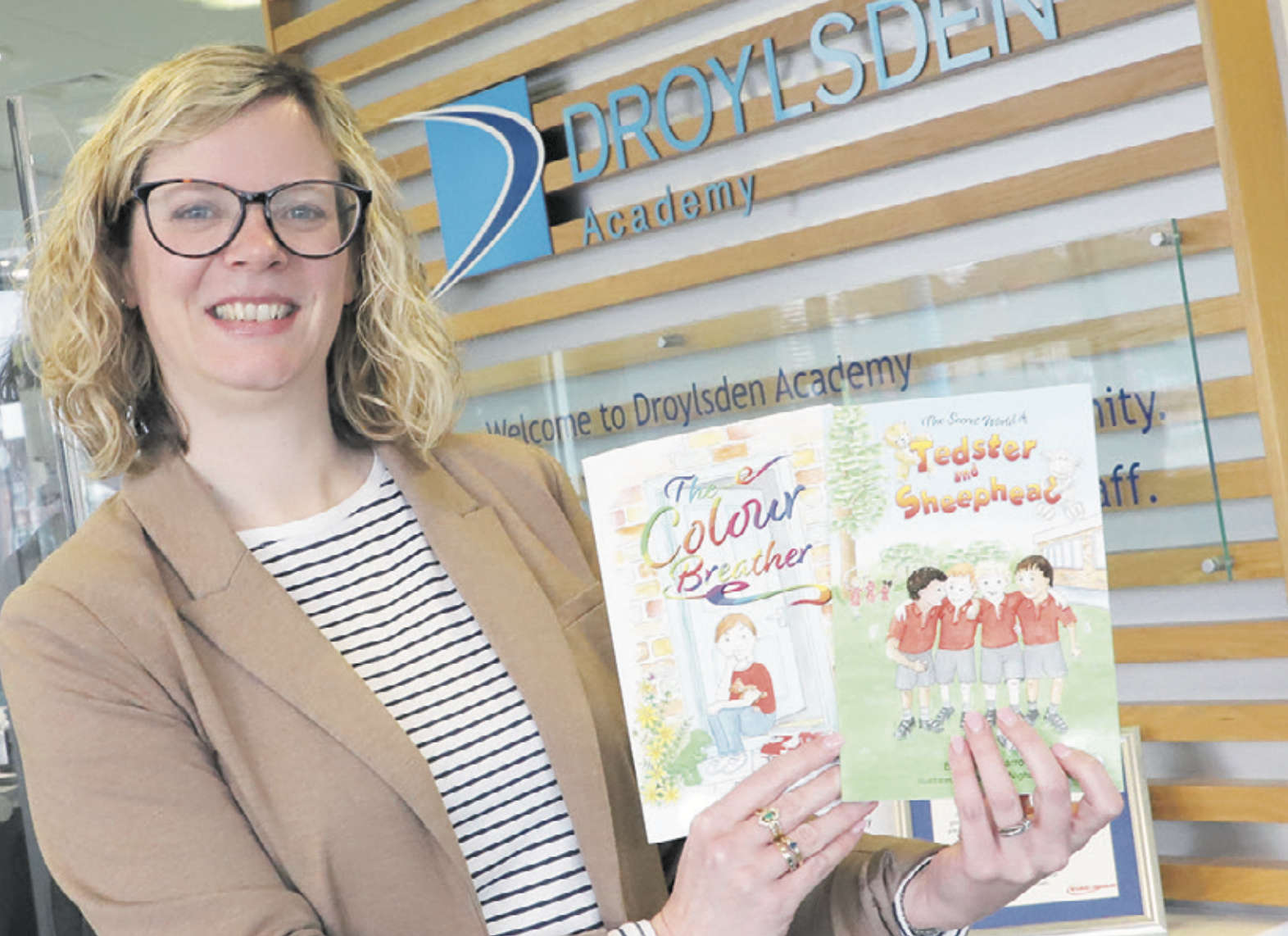 A teacher writes books during the Covid-19 pandemic – Quest Media Network
PROUD: Spanish teacher Kirsten Carroll with her two books.
A busy teacher has written two books to help children cope with anxiety and improve their well-being.
Kirsten Carroll, who teaches Spanish at Droylsden Academy, has always wanted to write and finally realized her ambition during lockdown.
Today, she has published two books to help children deal with some of the difficulties in their lives.
Kirsten, who lives in Prestwich and also teaches Spanish at Moorside Primary Academy, St Mary's and Manchester Road Primary Academy, said: "I've always wanted to write but never found the time.
"Then, with the massive impact the lockdown has had on young people, it seemed like the perfect fit to write about mindfulness and wellbeing."
Kirsten's first book 'The Color Breather' was published last July and is about how to deal with feelings of frustration, anger or anxiety.
His second "The Secret World of Tedster and Sheephead" deals with well-being and the importance of sleep, exercise and drinking water for children. Both books feature the same family.
Kirsten added that a friend of hers bought one of the books for her child and had amazing results.
She said: "My friend's little boy was having a bad time at school and was so upset they moved him to a new school.
"After buying The Color Breather, she decided to try the book technique with him and she sent me this message: 'He just went to school happily for the first time in months! He blew blue anxiety, opened the door and he walked in! Unbelievable.'"
Droylsden Academy said in its newsletter: "Congratulations to Ms Carroll from the Department of Modern Foreign Languages ​​who has recently published two children's books!"
Kirsten's two books are published by Bumblebee Books, part of Olympia Publishers and are available on Amazon for £5.99.
Find out more about the Tameside Reporter
Click here for more breaking news
Click here to read the latest edition of the journal online
Click here to find out where you can get a copy of the newspaper