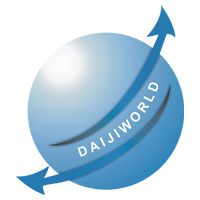 Aditi Bannerjee's approach between black and white
By Sukant Deepak
New Delhi, June 28 (IANS): Moving from Bangalore to Delhi, she lived in a busy apartment complex for the first time and could sense possible stories behind the many windows and balconies. Whereas architecture offered physical proximity, but often no proximity. Stories were created from the sounds that could be heard through the wall. "This, along with my keen interest in exploring the idea of ​​love and desire in women at different stages of life, prompted me to write this series. I wanted to create a story where it n 'There were no clear black and white morals, but an exploration of gray realms – what one woman has, the other woman wants,' Aditi Bannerjee, writer and director of 'In Love at 5th Floor" streamed on MX Player.
She says that once the seed was in place, there was a fair amount of primary research – talking to people, attending get-togethers, and learning about certain ideas and contexts. "Kieslowski's Dekalog and Alain De Botton's Le Cours de l'amour are two additional inspirations."
Interestingly, the project was financed by crowdfunding, a goal they achieved in less than ten days when the expected time was one month. Made primarily to check creative freedom and share ownership, Bannerjee points out that she wanted to work outside of the major studio system and felt strong enough to give it a shot, even if it meant less budget and tighter deadlines. "In short, I felt responsible for my dream," she smiles.
The project is helmed by a mostly female cast and crew – while the casting demanded it, but when it comes to the crew, she says that while we're seeing more shows with female leads, there's still a long way to go. way to go. "I was actually surprised when someone recently explained why my show poster was 'so feminist'. The pay gap still exists, and often the biggest roles are for male stars. the more women are involved on and off screen, the more the possibility of equal opportunity will emerge."
For someone who has worked across genres but likes to be fluid – moving between documentary and fiction as the two feed well, she adds that working in documentary films has allowed her to travel, meet people , to develop an ability to do research and to encounter several realities. "Fiction offers a different kind of control and freedom, which I experienced through this series which is my first long fiction. Imagination is hard work. I have found that these genres are not in watertight compartments for me. Finally, it's about telling a story, creating an experience."
As the popularity of OTT platforms continues to skyrocket, it's hard to miss the fact that it's mostly crime thrillers that are dominating the charts. The director says she has been asked several times to present a crime thriller over the past year. "I feel like the platforms are afraid of losing viewers and there's a perception that a thriller with twists and turns will keep the viewer hooked. The language of the show is also geared towards that – faster cuts, a stronger aesthetic. He's struggled to release my series, where the focus is on inner drama."
The writer and director, who studied film and video communication at the National Institute of Design (NID) in Ahmedabad, may not believe that formal education is a prerequisite for making films, but adds that it helped her in different ways. "The freedom to explore and make mistakes without fear as a student was invaluable. The exposure to film, people and stories of all kinds, being patiently mentored, working within tight budgets and the habit of writing and rewriting (which comes from a formal education in film and literature), is something I appreciate, not to mention the peers that NID has given me," she says.
Bannerjee, who developed a story based on her brainchild of an OTT platform and is about to showcase a few more concepts, said she will be looking to collaborate with more people. "Apart from my own work, I like to allow people to tell their own stories, so a screenwriting workshop with Adivasi students in Jharkhand is going to take place. Another in Arunachal is also planned," concludes- she.