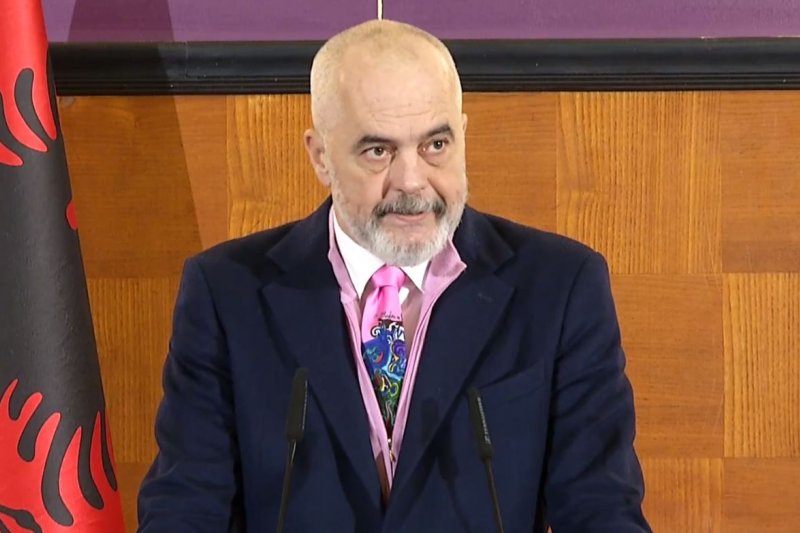 Prime Minister Edi Rama awarded medals to excellent students on Friday, noting that their drive to succeed in their studies distinguishes people who believe in their dreams from those who use excuses.
In his address at the ceremony held at the Prime Ministry, Rama once again recalled his visits to families in difficult economic conditions and said that in these families he met excellent children in school, although they were studying in poor conditions. very difficult.
"This ceremony is a practice and the presentation of gold medals to the most excellent graduates is for us not only the moment to present the well-deserved medal, but also a moment to share with the whole public, to radiate the strength of The example.
Who can remember the last ceremony will call me redoubling but I will repeat what is essential to me, among you there are certainly girls and boys who come from difficult family situations, there are certainly students who have had all the excuses not to do what you did, economic, social difficulties, distance, but the fact that you did not use any of these excuses to leave a single note speaks of the great difference of man who believes in the dream of himself and nurtures the ambition of hard work and many others who hide their own failures which may all be legitimate.
Due to duty, I visited families in difficult situations, what remains as an impression on me is the fact that in these families where in some cases and the roof itself was insufficient to hold the rain, I had the privilege of meeting children who excelled in class.
Children learning under the most impossible conditions and returning home with dozens. We weren't happy with the Albanian, but they spoke English fluently, while at home the daily food challenge was discussed at the table.
This ceremony is a reflection of a generation which spends its finest school time in situations which are not alike, but which gather here a considerable group of girls and boys, but who unite here the fact that they are all here. alike all excellent. The medals will be awarded one by one, "said Rama.