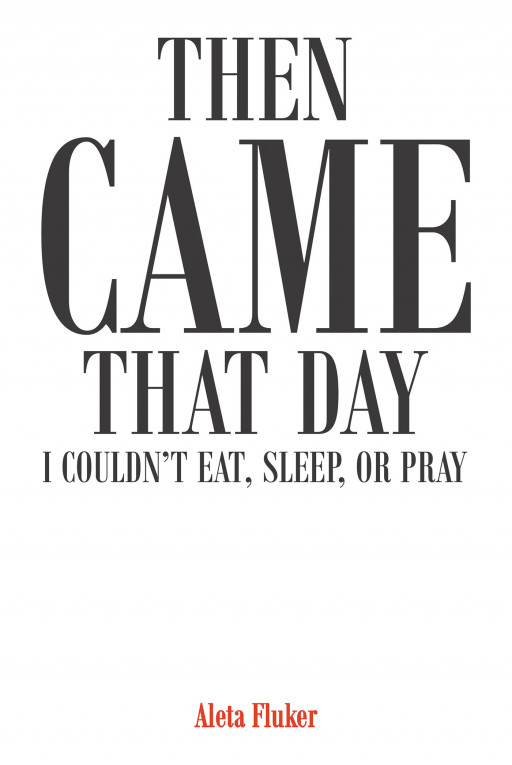 Author Aleta Fluker's new book, "Then Came That Day I couldn't Eat, Sleep, or Pray" is a personal reflection meant to guide others
Covenant Books author Aleta Fluker's recent post "Then Came That Day I couldn't Eat, Sleep, or Pray" is an account of her own journey which she hopes will inspire and guide readers to overcome. the difficulties of life.
BURIEN, Washington – December 30, 2021 – (Newswire.com)
Aleta Fluker, pastor and proud matriarch of the family, completed her new book, "Then That Day I Could Not Eat, Sleep or Pray": A Personal Journey of Reflection.
Fluker shares: "This book is written in the hope that through the course of my life, I can help you overcome the consequences of the pain and despair that beset so many of us. Feelings of brokenness and lack of love confront us all.
As I am convinced that we cannot live without the guidance of God and the written Word, I have included scriptures to help guide and provide a foundation that can be referenced as you travel on your journey. I also mention those who have helped my healing journey.
And I also hope to leave you with a brief exercise which, if you choose to entertain yourself, might help you build a relationship with your Higher Power.
The title of this book is meant to make you look inside yourself, and feeling, crying, or screaming is okay. I assure you; it's part of the process of becoming the person you want to be.
Published by Covenant Books of Murrells Inlet, South Carolina, Aleta Fluker's new book shows how the author herself overcame the challenges life encountered in the hopes of leading others.
Readers can purchase "Then That Day I Could Not Eat, Sleep, or Pray" in bookstores around the world, or online at Apple's iTunes store, Amazon, or Barnes and Noble.
Covenant Books is a Christian-owned and operated international publishing house based in Murrells Inlet, South Carolina. Covenant Books specializes in all types of books aimed at the Christian market. For more information or for media inquiries, contact Covenant Books at 843-507-8373.
Press Releases Department
through
Newswire.com
Primary source:
Author Aleta Fluker's new book, "Then Came That Day I couldn't Eat, Sleep, or Pray" is a personal reflection meant to guide others