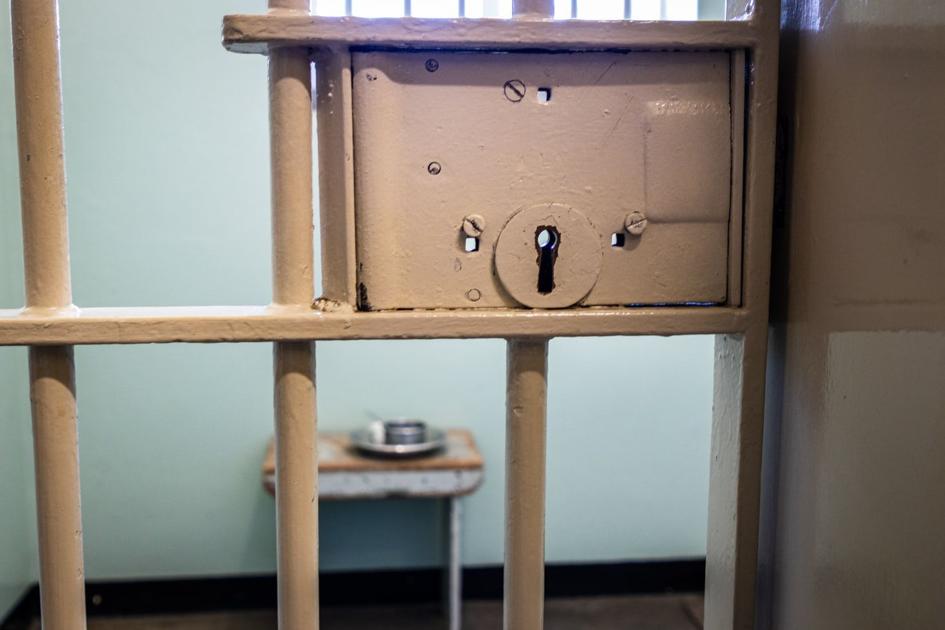 Figures, impact of costs on the prison food budget | New
METROPOLIS, Ill. – Between housing a large number of detainees, rising food prices and the impact of COVID-19 on supply and demand, the food budget of the Massac County detention center is reaching its maximum.
Massac County Sheriff Chad Taylor discussed the matter with Massac County Commissioners at their meeting this week. Commissioner Jayson Farmer was not physically present at the meeting, but listened and interacted by phone from his workplace.
Kaylor said the number of inmates has fluctuated, but Tuesday morning's number was 41 inmates, including 12 from Johnson County.
"It is October 1 and we have three months (in the current budget year) to feed the prisoners. I don't know (which budget line) we will need to get the money, but we can do it, "he said. "The overall budget will be lower, but this (food) budget item needs to be adjusted. Maybe next year we can look at some other lines that we realized we're not going to use and get on with it. "
Kaylor noted that he had increased this year's food budget line item by $ 10,000 "because we were close before. We're about to maximize now. We knew this was probably going to happen.
The prison started serving televised dinners to inmates several years ago. Kaylor said those prices increased by 50 cents to $ 1.20 a piece.
"It doesn't sound like much, but it just adds up over time," he said. "We're probably going to have to find something a little cheaper. "
Kaylor noted that Johnson County's payment for housing for its prisoners "should offset some of those (food) costs, but that doesn't take away from this campaign element being maximized."
He added that he was still awaiting an offer from the Illinois Department of Corrections to house inmates who have been sentenced to these facilities but have not yet been admitted. He said the DOC "is not accepting" these detainees "as they used to" because COVID has changed the procedure.
Kaylor also noted that the county budget courthouse maintenance job was nearing depletion. He said there should be enough supplies available for the rest of the year until the new budget is approved. He said if something had to be ordered, the money could be taken from another item.
In other cases, County Treasurer Jody Haverkamp told commissioners her office was busy on Monday, which was the second deadline for paying tax bills. She said 476 packages, totaling some $ 350,000, were received.
"Several paid online yesterday. It took a little while, "she said.
She said the "friendly reminder" letter was sent to those who had not yet paid on Friday. Of the 10,996 active plots in the county of Massac, 2,239 plots are pending. She said that number was comparable to last year, when 2,000 "friendly reminders" were mailed.
She said the office was still to receive payments made through the City National Bank that had been mailed.
Haverkamp also noted that there were 64 error certificates in total, totaling $ 66,000, issued on packages where errors were found in the tax billing process.
In addition, 120 of the 695 mobile home tax payments are also pending.
"We still have $ 1.8 million to raise. We have raised $ 13 million so far, "she said. "The second disbursement will be made next week, then there will be nothing else until the tax sale."
The tax sale has been set for 2 p.m. on December 15. Payments can be made at the Treasurer's drop box, in person, by mail or online.
Commissioners asked Haverkamp about the county's audit progress. She said she emailed listeners asking them "details on what they want. We sent them the same thing they asked for two and three different times. I asked them to me." send their verification adjustment because we haven't received that information.If they have their adjustments and we don't have ours, we're never going to match.
The next regular county committee meeting will be at 8:45 a.m. on October 19.