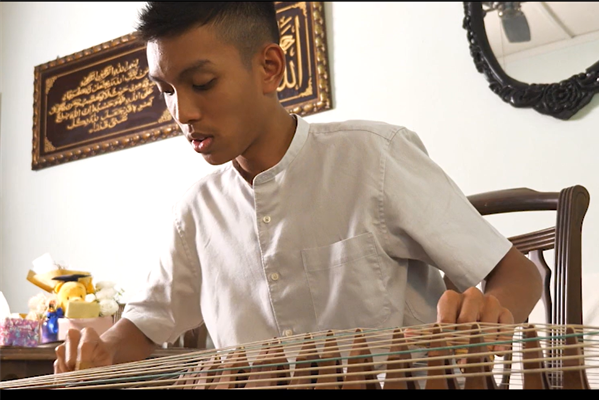 Helping young autistic people find their voice through music
Growing up, an eighteen-year-old Dane who has autism struggled with his social skills and confidence. At the age of ten, he joined Deutsche Bank's CSR Born to Be Music program with the Singapore Chinese Orchestra (SCO) for children with musical abilities. Thanks to this program, organized in a school for children with special needs called Rainbow Centre, the Danes discovered the joy of music. He learned to play the Guzheng, a traditional Chinese plucked string instrument. After years of dedication, practice and mentorship from SCO musicians, Danish performed with the 85-piece orchestra in front of an audience of 800 at our Dream Beyond concert last week.
In this video, Danish and his mother explain how learning music changed his life.
Deutsche Bank Dream Beyond Concerts
Deutsche Bank's "Dream Beyond" concert showcases the talents of young people with disabilities, giving them a chance to grow, succeed and develop as people through music. Dane and two other Deutsche Bank-sponsored Rainbow Center students, Daniel and Gene, performed at the bank's 8th concert this weekend to an audience of staff, community members, customers, charitable partners and beneficiaries. This annual concert and musical training that prepares young musicians for their time in the spotlight continues to give young people with special needs an avenue for personal expression through music. The workout helps them focus, relax and gives their confidence a huge boost.
Over the years, students in the program have accomplished remarkable things. Danish and Daniel will be doing retail and hospitality internships this year after graduating from the Rainbow Centre. They both plan to continue their studies in skills-based schools for older young people with special needs. Gene will be graduating from the Rainbow Center next year.
Partnership with True Colors Symphony – Hong Kong
Deutsche Bank also supports a Born to Be music scholarship program with True Colors Symphony (TCS) in Hong Kong. TCS provides financial assistance and musical training to disadvantaged and special-needs people, such as award-winning visually impaired violinist Ding Yijie, who performed as a special guest at the concert. Yijie is the only blind student to study at the Hong Kong Academy for Performing Arts.