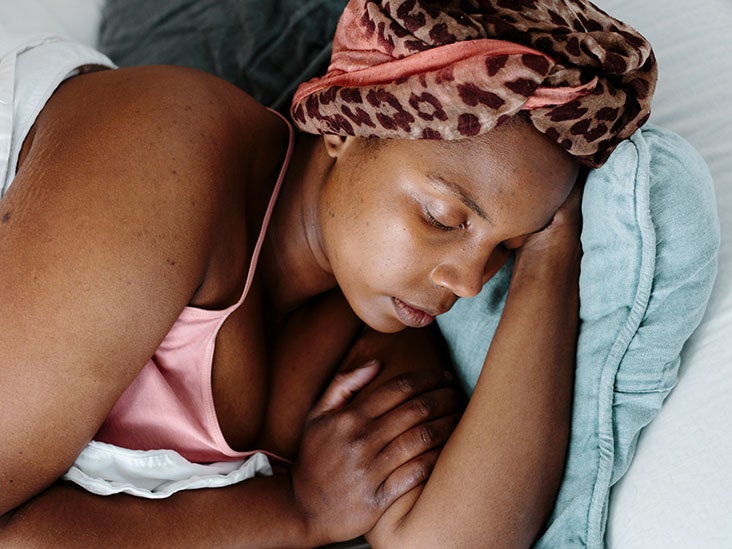 How Adequate Sleep Is Vital For Healthy, Bright, Glowing Skin
You've probably heard of "restorative sleep." It's often used as an understatement before someone gracefully leaves a party or ends a phone call in favor of some rest.
Turns out these people are onto something – research and experts indicate that a good night's rest can do wonders for our skin.
The skin isn't the only part of the body that benefits when we catch enough Zzzs. The Centers for Disease Control suggests adults ages 18 to 60 sleep at least seven hours a night for the most health benefits.
The CDC also notes that good sleep hygiene can reduce the risk of type II diabetes, heart disease and mental health problems.
While there are many reasons to get a good night's sleep, there's nothing wrong with using skincare as motivation to get to bed at a reasonable time.
We spoke to two dermatologists about why sleep is such a big part of your skincare routine, and they also talked about how to improve your skin while you sleep.
Dark circles under the eyes are a hallmark that someone has burned the midnight oil.
Erum N. Ilyas, MD, MBE, FAAD, says dry skin and hollow cheeks often go hand in hand with these dark circles.
"Most of this is a result of the dehydration that accompanies fatigue," says Ilyas, CEO and Founder of AmberNoon and a board-certified dermatologist with Schweiger Dermatology.
We often think of dehydration due to lack of water. But Ilyas points to research that suggests sleep also plays a role.
A study published in 2019 analyzed three samples of data from previous research on American and Chinese people aged 20 and older who were not pregnant or diagnosed with kidney failure.
The researchers suggested that people who slept less than eight hours a day were less hydrated than others.
Other peer-reviewed studies also suggest that sleep can impact skin appearance. A small study from 2020 of 32 Korean women in their 40s suggested that skin hydration gradually decreased with sleep deprivation.
Elasticity decreased more than any other skin characteristic after six days of sleep deprivation, but skin texture did not change after one day of restricted sleep.
Study gaps
Another one study 2020 reported that sleep disturbances may exacerbate rosacea. However, not all research supports the idea that sleep affects the skin.
While a study 2019 of 181 participants indicated that there was no significant link between sleep deprivation and facial appearance, another study 2022 showed significant differences.
This study included a group of self-identified female volunteers between the ages of 30 and 55 who generally slept well. This study indicated that just two nights of sleep limited to three hours could significantly alter the appearance of the skin and face.
There's a lot more research citing the benefits of sleep — for your skin and the rest of your body — so aiming to get enough sleep if you're able to has many benefits on both counts.
You can have a morning and evening skincare routine that includes at least a cleanser, moisturizer, and SPF.
But you can also work on your dream skin — or as close to it as possible depending on your age, genetics, and other factors — while you dream.
Anna Chacon, MD, a Miami-based dermatologist, shared her tips for getting better skin with your eyes closed.
Chacon says it's not just about when you lay your head — and for how long — but what you rest it on. She recommends using silk sheets and pillowcases, especially for people with acne or sensitive skin or who sleep on their side or stomach.
Chacon says these pillowcases and sheets are softer than cotton ones. "That's because rubbing cotton on sensitive skin can create more inflammation, making acne, eczema, or other skin conditions worse," she says.
"Cotton also absorbs natural oil and bacteria from your face and hair, and that dirt builds up on your pillowcase night after night, creating a bacterial petri dish out of your pillow."
On the other hand, Chacon says silk pillowcases and sheets tend to absorb less moisture and dirt, reducing their effect on sensitive or acne-prone skin.
Bonus: Chacon says silk sheets can be more comfortable year-round, potentially improving the quality and length of your sleep.
Some dermatologists and peer-reviewed research point to the importance of sleep on the skin. It can help with hydration, elasticity, rosacea treatment, and the overall appearance of your skin.
Silk sheets and pillowcases can make you more comfortable and reduce inflammation and rashes. They absorb less moisture and dirt and tend to be softer than cotton ones.
If you have skin or sleep problems, talk to a healthcare professional about ways to get more Zzz. Getting enough sleep is not only essential for skin health, but it's also crucial for your overall physical and mental well-being.