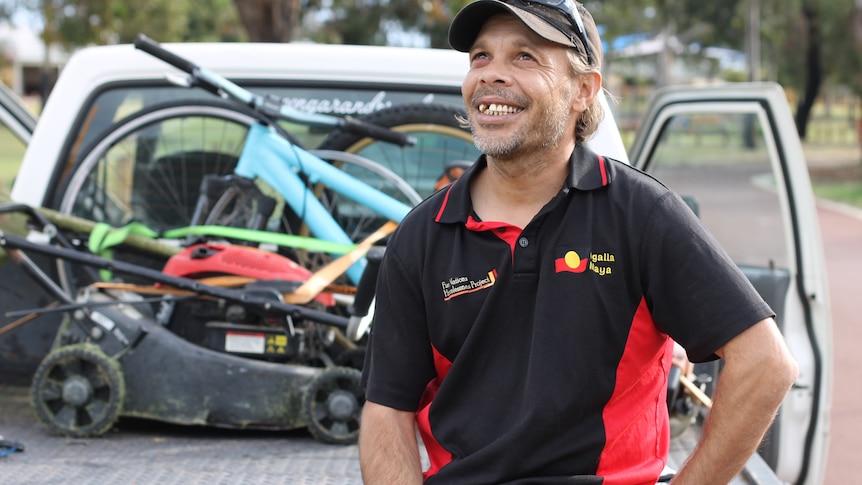 Indigenous eviction prevention program's latest attempt to survive
Patricia Williams watches a team of workers enter her social housing in the northern suburbs of Perth, removing piles of hard trash and cleaning mold and grime from the walls and floors.
The 60-year-old grandmother raised the white flag, calling for support to help her cope with the mess and unpaid bills that threatened to have her evicted from her home for 11 years.
For most of those years her daughter and grandchildren have lived with her and Ms Williams regularly welcomes young parents in difficulty who need a roof over their heads and food.
But all of this comes at a cost.
"I know it's a lot of pressure on me," Ms. Williams said.
"But that's what we are, many of us First Nations people.
"We take care of the family and the people. "
This is not the first time that the team from the First Nations Homelessness Project (FNHP), a group that tries to prevent evictions of Indigenous tenants from social housing, has come to the rescue of Ms.Williams.
Last March, the group raised funds to pay her water bill and pleaded on her behalf to save her from looming eviction proceedings.
"Patricia lives below the poverty line and takes care of people beyond her budget," said group founder Jennifer Kaeshagen.
"She also has mental health issues."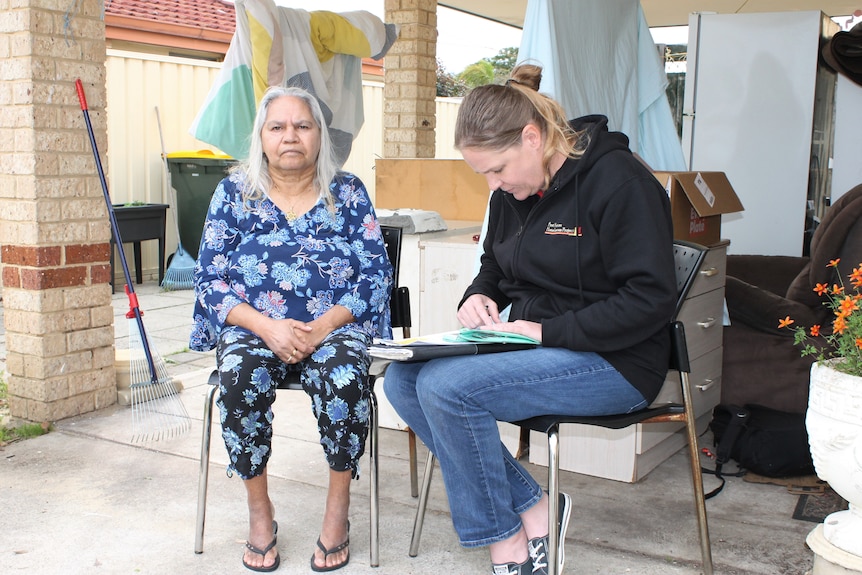 Ms Williams said she was still having nightmares from 50 years ago when she was dragged away from her father at the age of four to an orphanage run by nuns in New Norcia, 120 km south of the border. north of Perth.
"The flashbacks are all about the abuse, the pain and the pain of it all," she said.
Noongar's wife is among hundreds of public housing tenants who have been supported to stay in their homes by the FNHP, which provides intensive and long-term support.
But it could be one of his last.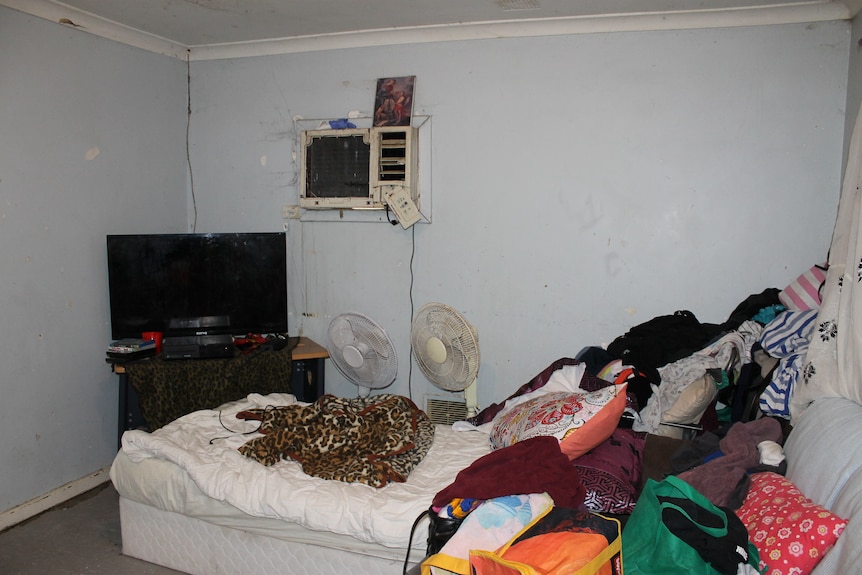 Federal funding of $ 1 million per year for the project ends this month.
"The result of the loss of this project will be an increase in homelessness deportations and will lead to an increase in the number of child withdrawals," Ms. Kaeshagen said.
Ms Kaeshagen says the project is doing whatever is necessary to prevent an eviction.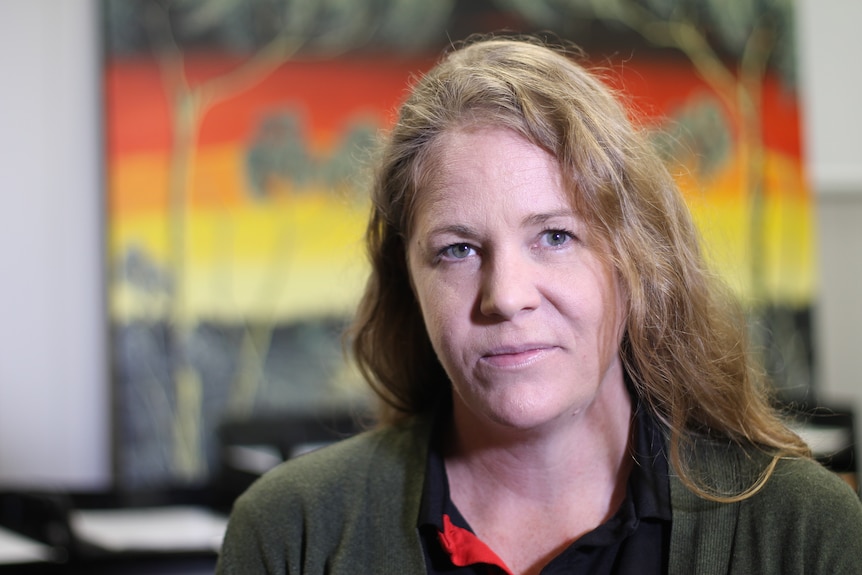 "We work very closely with people and for as long as they need us," she said.
"We don't like to fail.
"We will be as creative as necessary to achieve the goal of keeping the family housed and together."
"We tell them that they must contribute"
Jonathon Egan, a man from Noongar with his own troubled past, is one of six Indigenous West Australians employed by the First Nations Project.
A 14-year-old father, he struggled with heavy drinking and was jailed for nine months in his mid-twenties.
Mr. Egan can sympathize with the tenants he helps.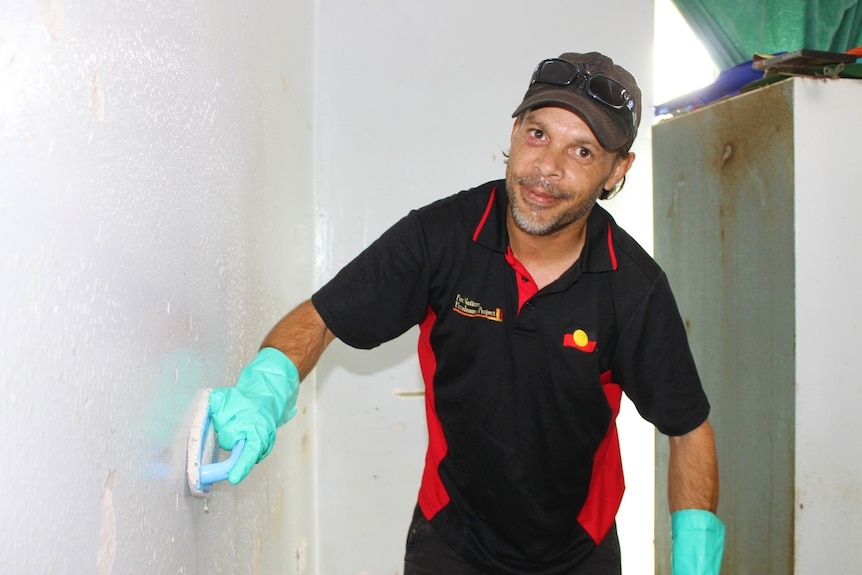 "I wasn't on a silver spoon, so I struggled when we were young," Mr. Egan said.
"When you struggle, you lower yourself more and more."
The 39-year-old said he believed the program helped because it resulted in long-term change.
"We explain to them when we help them that they have to contribute and continue after we leave," he said.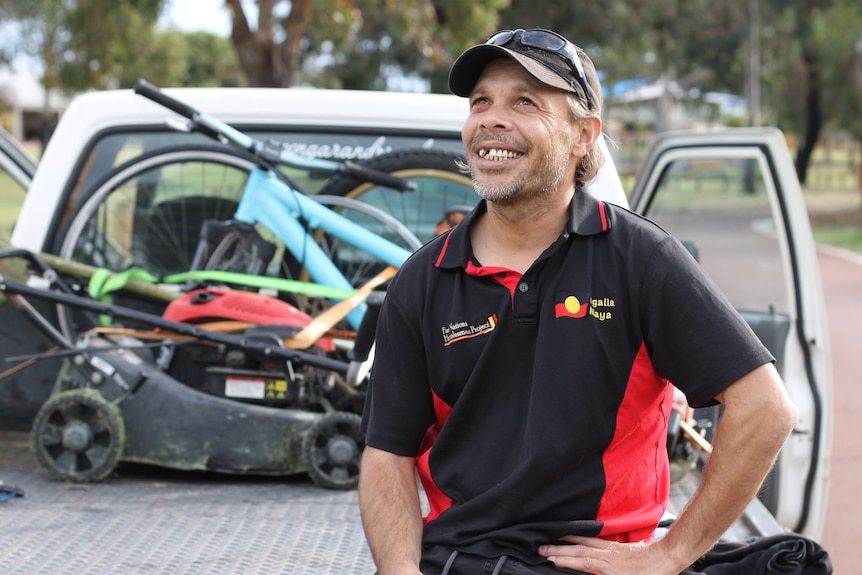 "If they keep doing the right thing, encouraging each other and staying in control, you'll be fine."
Mr Egan said the three and a half years he spent working with the First Nations project had been his longest job and he was afraid he would have to give it up.
"I used to just sit around doing nothing big," he said.
"Just like a lazy life, but doing this job just got me off the ground.
"I feel like a better person."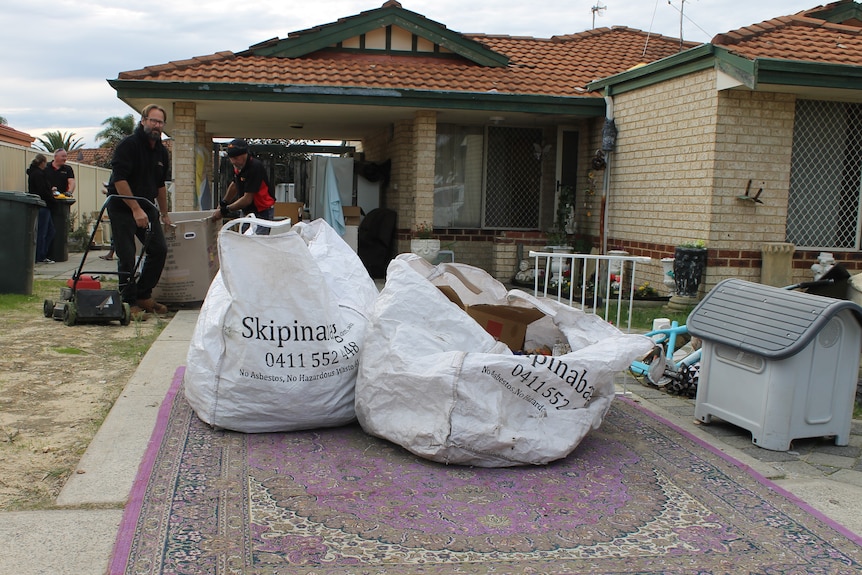 WA government last minute rescue call
The group and its supporters are now pressuring the Western Australian government to step in and save the project, arguing the state cannot afford to have more homeless people on the streets.
But Community Services and Child Welfare Minister Simone McGurk said the state government is already supporting vulnerable tenants through a program called Thrive.
There is $ 58 million allocated to the program over five years.
"I think I can demonstrate that the government is investing a huge amount of money now to support these vulnerable rentals," said Ms. McGurk.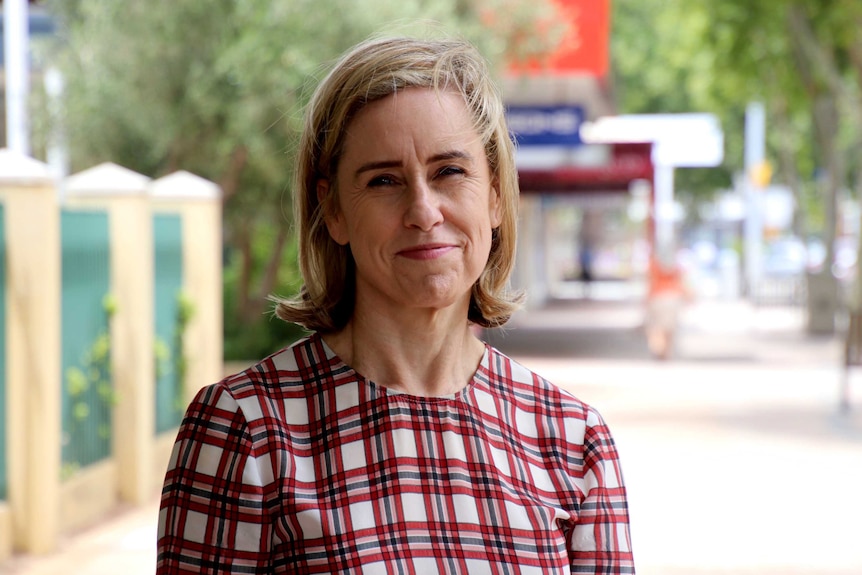 "If these families want to change – and we make sure we go there, we engage with them – there is support available for them. "
The minister said that despite this support, there were very complex cases involving anti-social and criminal behavior.
"We have very tough rentals and the neighbors have had enough so the tension you're trying to deal with is making sure the tenant understands the behavior needs to change," she said.
"There will be times when behavior doesn't change. And there must be a time when the tenancy has to end.
"And I think most members of the audience would understand that."
Ministry unable to provide figures on indigenous deportations
Minister McGurk said the existing Thrive program has helped about 600 tenants maintain their homes over the past 18 months and that 66 of those households are Indigenous.
However, the Communities Department was unable to provide precise figures on the number of the 300 evictions in the previous fiscal year involving tenants who identified themselves as Aboriginal or Torres Strait Islander.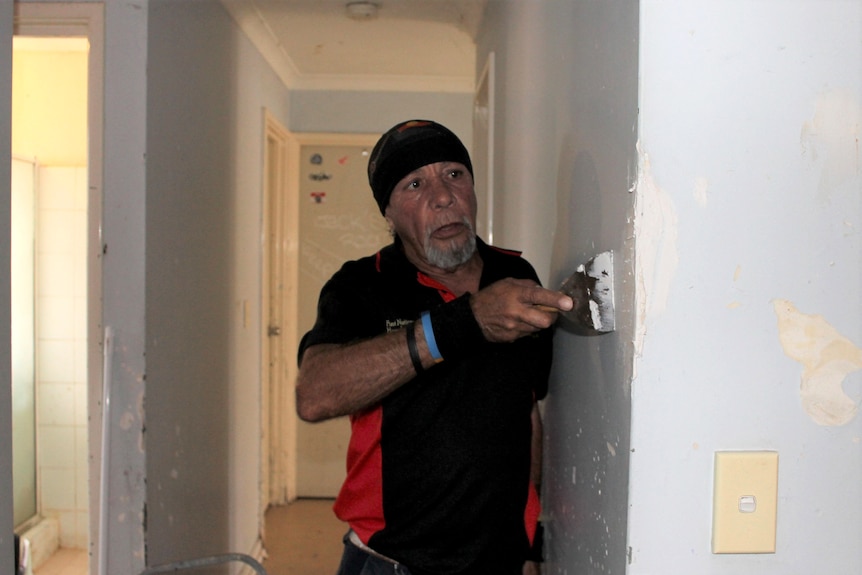 The organization that runs the Thrive program, Outcare, supports First Nations calls for the continuation of the project.
In a letter to state government ministers, Outcare Executive Director Bridget Harvey said FNHP has provided "life-saving eviction prevention and psychosocial support to keep WA First Nations families in their homes."
Foundation Housing, which provides community housing in Perth and the northwest of the state, also relies on FNHP to help some of its Indigenous tenants.
"Someone has to fund it," said chief executive Chris Smith.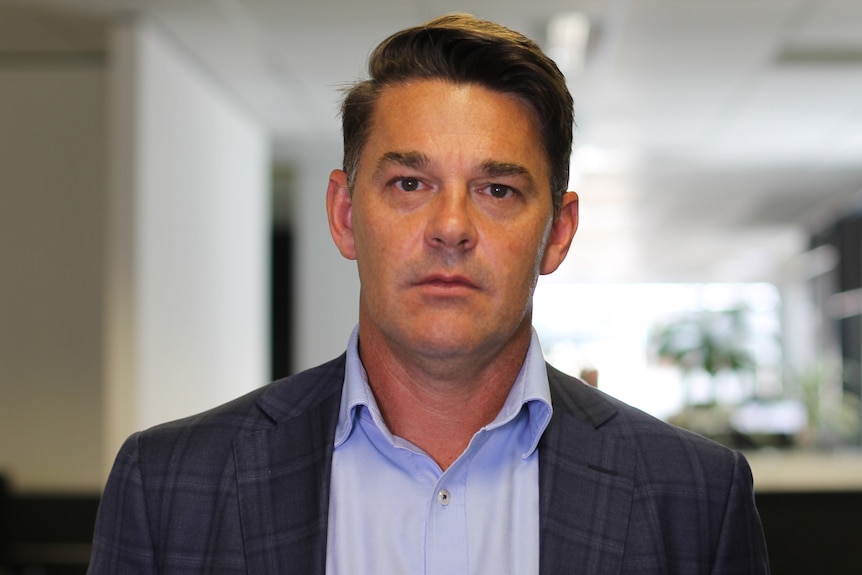 "The level of service they provide, the type of service they provide is very unique.
"The service provided by FNHP is not reproduced by any other service provider.
Ms Kaeshagen says that although figures on indigenous evictions are not available, she believes the number is high.
"In WA, natives make up about 20% of public housing rentals, but they account for over 50% of the eviction rate," she said.
The ABC was unable to verify this data or another claim on the group's petition that WA has the highest deportation rate in the country.
States and territories collect data differently, making comparison difficult.
However, figures show that while WA recorded 300 bailiffs and court orders in fiscal year 2019-2020, South Australia – which has a similar number of social housing rentals – had 299.
Victoria only provided figures for bailiff evictions. There were 115 in 2019-2020, compared to 93 in WA.
But Victoria has many more public housing rentals, at 61,000 compared to WA's 43,000.
Patricia Williams is thankful that she didn't become one of the statistics.
The First Nations Homelessness Project has now helped her daughter, Mary, and grandchildren secure social housing in Carnarvon, 900 kilometers north of Perth.
Ms Williams says she will miss them terribly, but that she will have more time to take care of herself and her house.
"They [FNHP] took a lot of that depression away from me and gave me my life back so to speak, "she said.
"So I can go on on my own and do some things on my own now. "