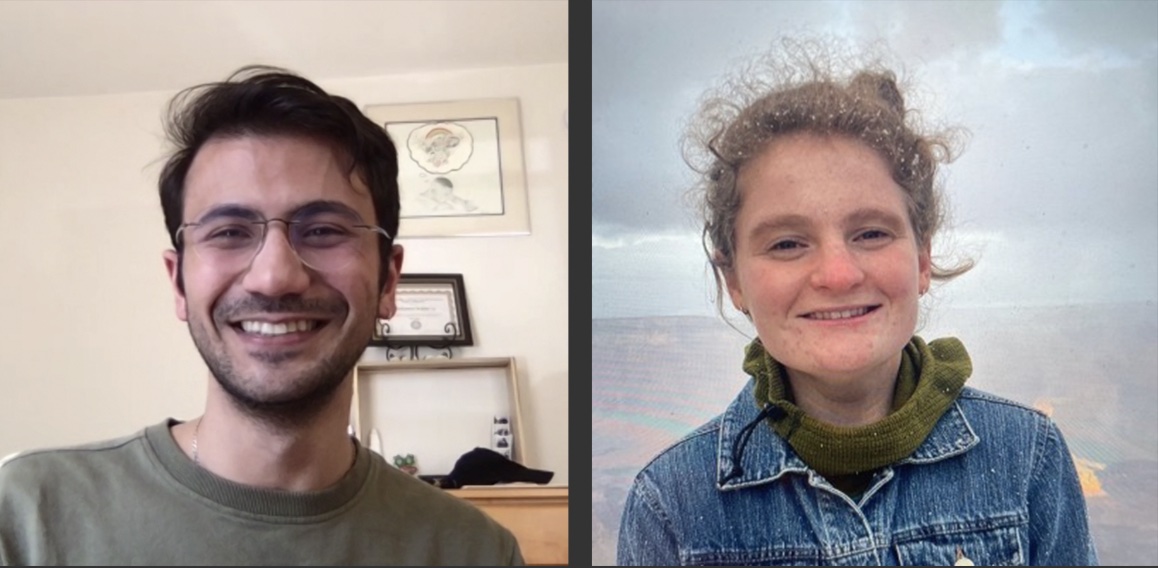 Maine honors two future teachers
Kilani and Whiting-Puckett are both students in this semester's Bowdoin Teacher Scholars program, which certifies students to teach in public schools anywhere in the country.
The Maine Department of Education selected Kilani, Whiting-Puckett, and Ivy Johnson (from the University of Maine-Machias) based on letters of recommendation and a personal essay demonstrating their passion for teaching, their adaptability, willingness to improve and excellent communication skills.
Kilani, a graduate of Bowdoin last year with a major in Hispanic Studies and Education, just completed a three-month teaching internship at Lincoln Middle School in Portland, Maine. He taught Spanish mainly to seventh graders and a few eighth graders.
Now his goal is to find a full-time job teaching Spanish at a public school in Portland, where he has lived with his family since he was ten years old. They came here as refugees from Iraq. (He is fluent in three dialects of Arabic, Kurdish, French and Spanish).
While his personal experiences can help him connect with other immigrant and refugee students, he says his biggest dream is to help language education as a whole become more culturally sensitive and more inclusive. "I want to change the way we think about language learning so that it is not just an asset" but rather seen as part of people's identity and our common humanity, he said. .
He is thrilled to give back to a city he loves. "If you have the opportunity to stay in your home community and thrive there, it's worth a million dollars," he said.
Whiting-Puckett, an English and Education major, completed her teaching internship in a ninth-grade English class at Casco Bay High School in Portland. She grew up in San Antonio, Texas, but would also like to find a teaching job in the Portland area. "Living and teaching students in Maine has been an amazing opportunity and I want to stay here and grow my professional career," she said.
Her professional goal is to teach English or social studies and "be part of a team of educators who create classrooms where students and teachers harness the power of humility and connection to working toward a collective vision of justice for Americans of all identities," she wrote in her essay.
As someone who identifies as gay, she said she believes a "comprehensive and liberating education in the humanities can prevent" the erasure of marginalized people and their history.
"Maybe every teacher picks up the pieces that we felt were the most broken in our own school experiences and runs with them, tries to put them back together," she said. "For me, it's serving and supporting LGBTQ+ students and all marginalized students by teaching strong and honest English and social studies classes."