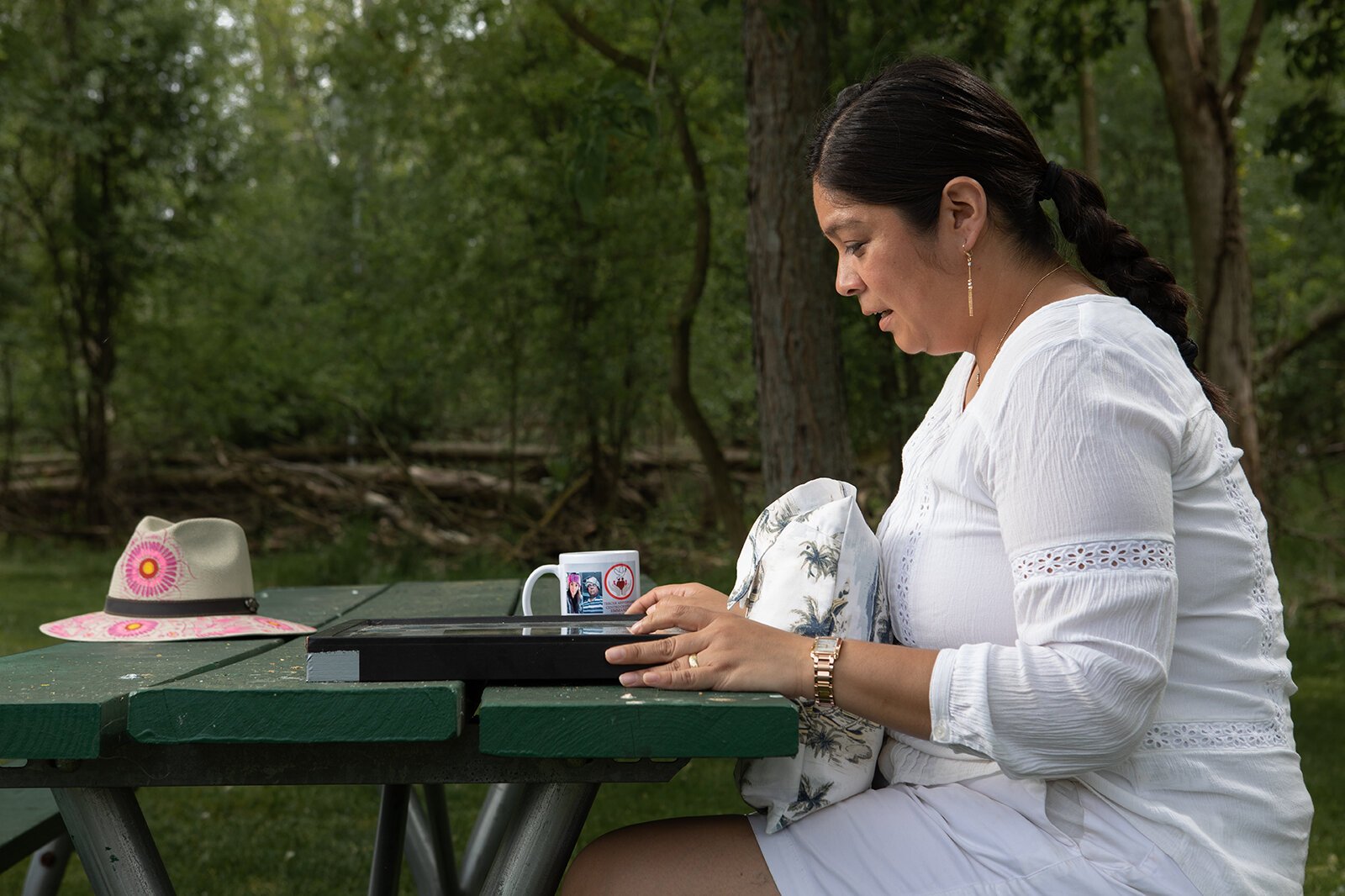 Michiganders navigate disrupted grieving process during COVID-19
This article is part of Health, a series on how Michigan communities are mobilizing to address health challenges. It is made possible by funding from the
Michigan Health Endowment Fund
.
For Wyoming, Michigan resident Isabel Romero and her family, COVID-19 has meant great loss while being unable to participate in many traditional mourning rituals.
At the start of the pandemic, Romero lost his uncle, Elias Garcia. A month later, his grandfather, Auner Garcia Martínez, died of pneumonia that doctors attributed to COVID-19. Then the virus took hold of Romero's great aunt and uncle.
"A family member after the death of a family member," she said. "It's been tough. It's still tough on the family."
Romero traveled to Texas for his grandfather's funeral. While the service was supposed to be shared online, technical difficulties at the funeral home prevented other family members from connecting. When Romero attended his aunts' funerals, family members asked him to stream them through Facebook Live – a request Romero understood, but said she also felt uncomfortable.
"I was there to cry with my grandmother," says Romero. "… I was trying to respect my aunt, her children, her grandchildren, and then you have to pass the camera to film someone who was dead. I wouldn't want that for my funeral, but it was the only one. way to allow our family and friends to view the services. "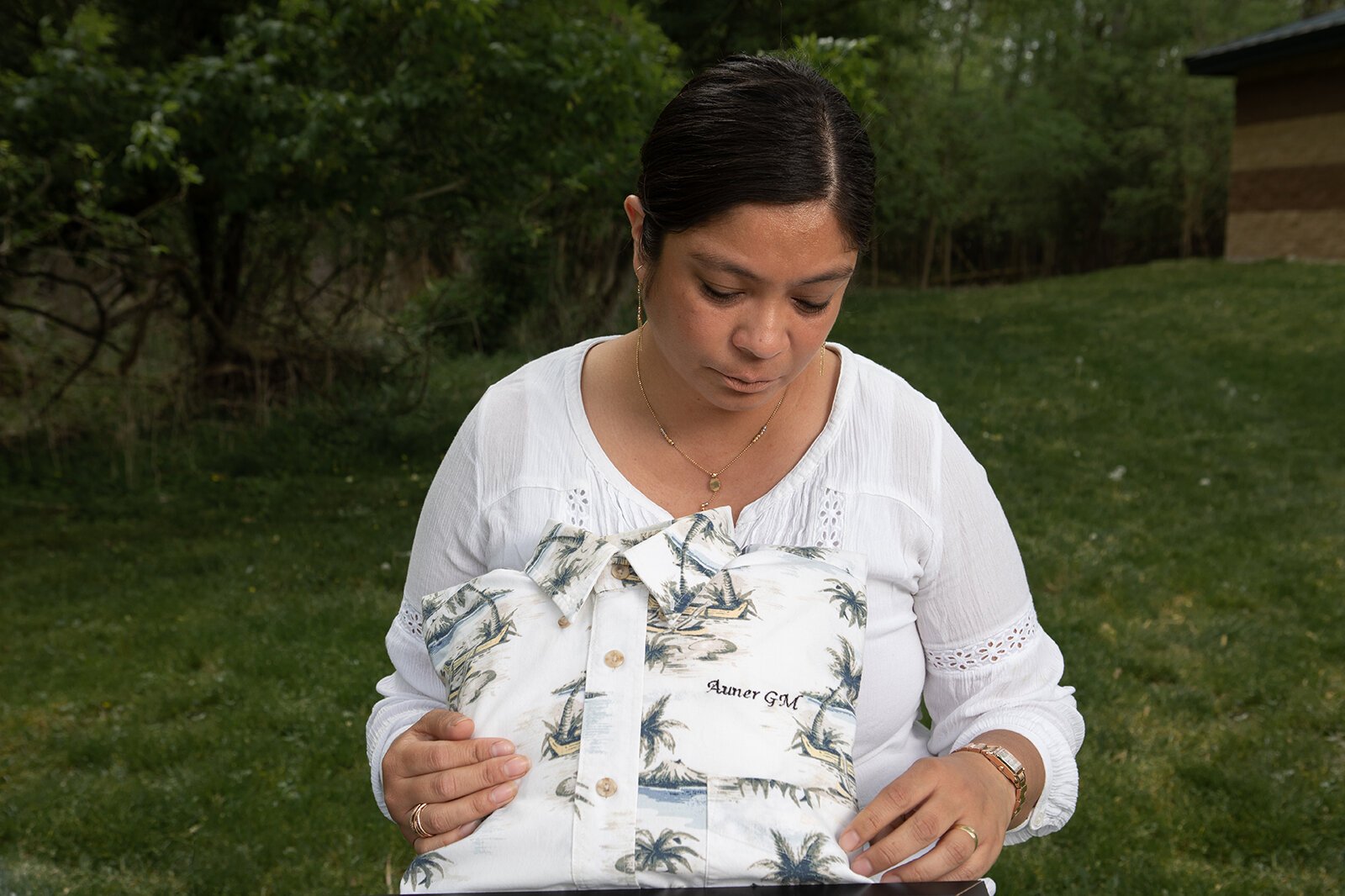 Isabel Romero is holding a pillow made from a shirt that belonged to her grandfather, who died of COVID-19.
Like Romero, the pandemic has forced many Michiganders to cry in extremely unusual ways, as people have had to attend masked and distanced funerals or memorial services, via Zoom, or not at all. Organizations across Michigan have worked to support the grieving Michiganders under unprecedented circumstances.
Groups of adults facilitate good mourning
Even before the pandemic, Michigan HospiceCDM's grief support groups have helped people overcome their grief – and there is now more need than ever. When face-to-face grief support became impossible, the groups went online, with the positive result of being available to more people in more places in Michigan.
"There are elements unique to this type of disaster," says Wes Lawton, Director of Bereavement Support Services at the HOM. "It's a new virus. The losses were unexpected. There are specific types of anger or guilt ahead. Everyone feels that their loss could have been avoided if people had taken precautions. 'they themselves propagated it.
When face-to-face group meetings were suspended due to COVID-19, HOM began providing customers with tablets loaded with information relevant to their needs, as well as Zoom and other apps to allow them to connect. with their support groups.
"Connecting this way is still not ideal, but it's way better than no contact at all," Lawton says. "It brings a little more peace and closure with death."

Wes Lawton.
HOM hosts nearly a dozen different online bereavement support groups for different populations. For example, a group of young adults that Lawton facilitates supports people in their 20s and 30s.
"They can have young children, be in the early or middle of their careers, and look forward to their future," Lawton says. "They have to figure out how to make the most of their life; how to heal at this point; maybe find love again, if that's their situation; or raise children without grandparents."
Other groups offer comfort specifically to parents of young or adult children, men, and those who have lost a spouse or partner. Lawton notes that last year's focus on COVID-19 has caused some people who have lost loved ones to other causes to believe their loss is not as significant.
"They may feel like their loved one didn't get the attention or respect they needed because so much attention was being given to people with this new disease that we didn't understand," Lawton says. "So there can be resentment and other kinds of feelings that come with it."
Secondary losses – the loss of roles, routines and responsibilities that a loved one assumed in people's lives – also hits grievers hard. HOM's "Loss from COVID" support group is dealing with all of the different types of losses that the pandemic has caused.
"With the pandemic, we have also faced other types of loss, other than death," Lawton says. "These losses may not be as great as death, but they overlap and make everyone a little more anxious. Our emotions are a little closer to the surface and we have a harder time receiving support. "
Help children cry
Even though the heartbreak over COVID has affected adults, its consequences for children and young adults will continue to change and reverberate throughout their lives. Romero says his family's experience of COVID-19 has had a huge impact on his teenage sons.
"It gave them a second outlook on life," she says. "They realized that lives were being lost."
JAMA Pediatrics reported that by February 2021, nearly 40,000 American children had lost at least one of their parents to COVID-19. This number does not reflect children who lost more than one parent or children who lost a primary caregiver who was not their parent.
"Radical national reforms are needed to address the health, educational and economic fallout that affects children," the report warns. "Children bereaved by their parents will also need targeted support to help them overcome their grief, especially during this time of heightened social isolation."
Ele's Place, a free healing center in Ann Arbor for grieving children, teens, young adults and their families, has served more children who have lost loved ones to COVID-19.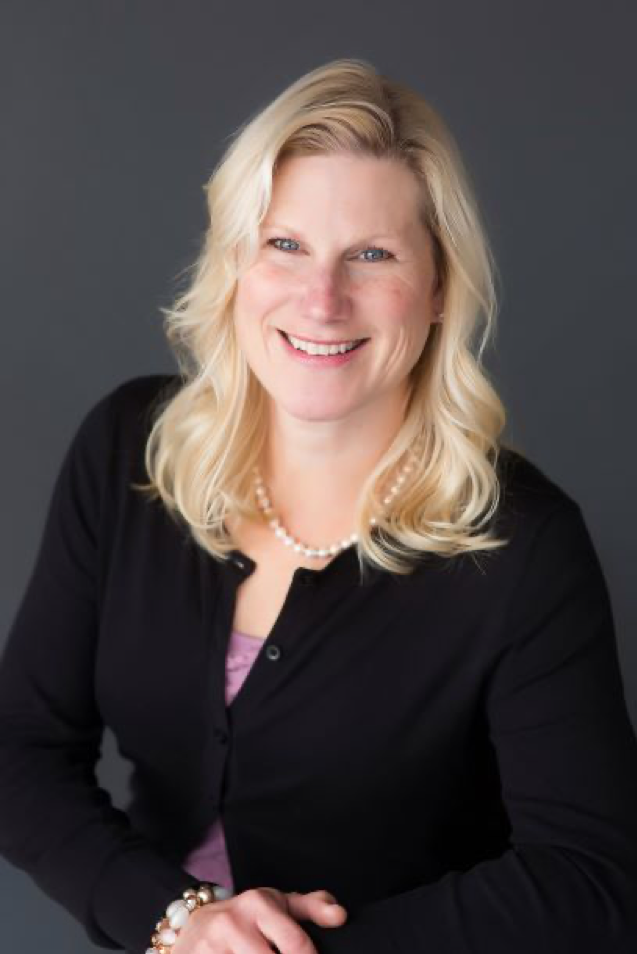 Kelly Koerner.
"As an organization, we are all learning how the pandemic is changing mourning," says Kelly Koerner, program director for Ele's Place. "For many it was more difficult to find a fence. They weren't able to say goodbye to themselves. That closure has been removed and it is something they will never come back to. have a feeling that our services are going to be needed more than ever. "
"It's a challenge to go through the regular grieving process," adds Daniel Layman, CEO of Ele's Place. "All of this exacerbates the isolation that children feel."
According to Koerner, children suffer very differently from adults. While adults may sit in sadness for hours and hours, children experience intermittent, spurting grief. Parents are often concerned that children will not cry properly.
"A child might cry and in five minutes want to go out and play with friends. He can't tolerate sadness and pain for long periods of time, "says Koerner. "Plus, children are resurrected at every stage of development and at different monumental times – for example, when they're graduating, going to prom, getting married, or having a child of their own.
Staff at Ele's Place encourage adults to use hard facts to explain the death of a loved one to a young child. A child will resonate more with information such as "mom's body has stopped working" rather than "mom is sleeping".
"If we tell children that mom is sleeping, they may be afraid to fall asleep. If we tell them Mom is in Heaven, they might say, 'Let's take a ladder and go upstairs and get her,' says Koerner. "Children can be very repetitive and ask the same questions over and over again. It is important to be aware, to be understanding and to be patient with them."
Being unable to express grief through customary traditions such as vigils, visitations, and in-person funeral services makes the process even more difficult.
"The organic and natural supports that occur at funerals are gone," says Koerner. "Some have done outdoor memorial services, but it still looks a lot different. There isn't this ability to do those natural hugs and so forth, the supports that we naturally provide to each other. . "
Long road to recovery
Although COVID-19 vaccinations have been rolled out and businesses are reopening, COVID-19 mourning is far from over for many Michiganders. As 2021 arrived, Romero and his family cheered on the New Year, believing COVID-19 was behind them. But on January 2, she tested positive for the virus. She recovered, but her husband caught the virus in May. COVID-19 hit him harder. He developed pneumonia and had to be given intravenous fluids in the emergency room. He now appears to be on the mend.
"It was really scary for me. Here we were with COVID knowing that I lost an uncle, lost a grandparent, lost aunts, but trying to stay positive," she says. "It's no joke, losing family members."
For Romero, the religious heritage of her grandfather and uncle guides her through her grief. His grandfather served as a pastor for 48 years, while his uncle worked as an assistant pastor in a small church he helped found in Mexico.

Isabel Romero is holding a mug with a photo of her uncle, who died of COVID-19.
"Whatever spiritual support you can get, go out and seek it, regardless of faith," Romero says. "With COVID, I cannot reunite with my cousins, my aunts. It's even difficult to reunite with my mother because I try to protect her. Being alone is how COVID left us, I feel you need to take comfort with your faith. This is how I comforted myself and how I continue to comfort myself. "
Lawton advises those who are grieving to take care of themselves and seek support.
"In our society, people tend to downplay how difficult grief is. When they do it themselves, they may feel like they should have an easier time when in reality their grief has not been given the attention it needs ". he says. "If you've lost someone or even if you're just dealing with the result of this pandemic and the way our lives have changed, I encourage you to open up a bit and ask for help. We really need to. from each other, especially this time. "
A freelance writer and editor Estelle Slootmaker is the happiest writings on social justice, wellness and the arts. She is editor-in-chief of development news Fast growing media and chairs The Tree Amigos, Wyoming City Tree Commission. His greatest achievement is his five extraordinary adult children. You can contact Estelle at [email protected] or www.constellations.biz.
Photos of Isabel Romero by Kristina Bird. All other photos courtesy of the Subjects.