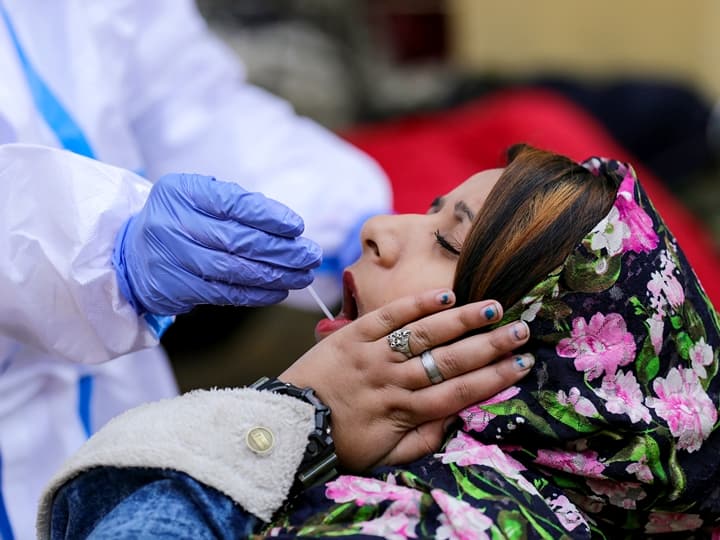 New cases in Delhi drop below 10,000, Mumbai reports 2,550 new infections
New Delhi: Delhi and Mumbai continued to see declines in coronavirus cases, with the cities reporting 9,197 and 2,550 new infections respectively on Sunday.
According to data shared by the health department, Delhi on Sunday reported 9,197 new COVID cases and 34 deaths as the positivity rate fell to 13.32%.
The number of daily cases in the nation's capital is down after hitting a record high of 28,867 on Jan. 13. In 10 days, cases fell below 10,000.
Delhi had recorded 45 COVID deaths on Saturday, the highest since June 5, and 11,486 cases with a positivity rate of 16.36%. As of Friday, the nation's capital had recorded 10,756 cases with a positivity rate of 18.04% and 38 deaths.
According to official figures, as many as 513 people have died of COVID in the nation's capital so far in January. On this, Health Minister Satyendar Jain and officials said most of the patients had co-morbidities, such as cancer, liver or kidney disease, and COVID was not the main cause of dead this time.
The bulletin indicates that the number of COVID patients in hospitals has increased from 2,624 on January 19 to 2,342. Currently, 164 patients are on life support.
Meanwhile, the total number of active COVID cases in Delhi stands at 54,246. Among them, 42,438 patients are recovering in home isolation.
The health minister had previously said the danger of COVID had eased in Delhi and the situation was "completely under control".
READ ALSO | Rajya Sabha chairman and 875 staff test positive for COVID ahead of budget session
Mumbai 96% recovery rate
Mumbai reported 2,550 new cases of coronavirus on Sunday, taking the tally of infections to 10 34,833. The death toll rose to 16,535 after 13 more patients succumbed to the infection.
A statement from the health department of the Brihanmumbai Municipal Corporation (BMC) informed that 84% or 2,142 of the 2,550 new patients are asymptomatic. On the other hand, 337 additional patients were hospitalized, 40 of whom are on oxygen assistance.
A total of 217 patients were discharged in the financial capital on Sunday, bringing the number of recoveries to 9,95,786.
Mumbai currently has 19,808 active cases.
Mumbai's recovery rate is 96%. The case doubling rate is 125 days.
(With contributions from the agency)
Find out below Health Tools-
Calculate your body mass index (BMI)
Calculate age calculator through age