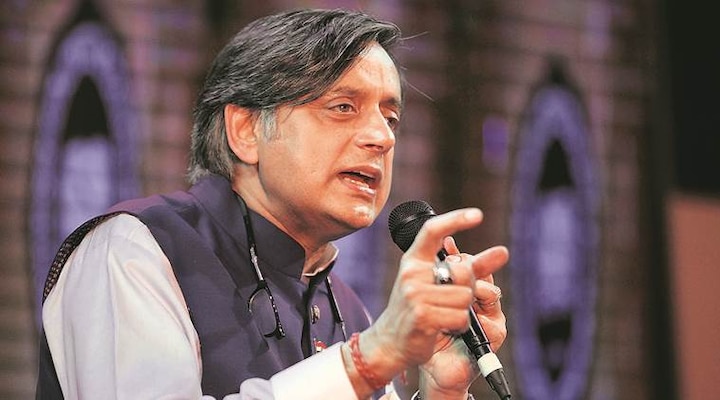 Ramdas Athawale gives Shashi Tharoor an English lesson
New Delhi: In a rare incident, Thiruvananthapuram MP Shashi Tharoor was on the receiving end of an English lesson. This came when Union Minister Ramdas Athawale did not miss the opportunity to point out Tharoor's mistakes and said 'one is bound to make mistakes while making useless claims' .
The newly launched budget, presented by Finance Minister Nirmala Sitharaman, has met with some resistance from the opposition. Speaking of the same, Tharoor took to Twitter to share his opinions. He posted a visual of the budget debate where Mr Athawale has a stunned expression and said: "Almost two hours of confidence for the Bydget debate. The stunned and incredulous expression on Minister @RamdasAthawale's face says it all: even the Treasury benches can't believe FinMin @nsitharaman's claims about the economy and his budget! »
Athawale, who was involved here, was quick to notice typos in Tharoor's tweet. He took to the microblogging site to respond to his colleague. He said, "Dear Shashi Tharoor ji, they say one is bound to make mistakes by making unnecessary statements and statements. It's not "Bydget" but BUDGET. Also, do not trust but "answer"! Well, we get it!
When his mistake was pointed out, Tharoor admitted his blunder and replied, "Careless typing is a greater sin than bad English!" It gave the Twiterrati a reason to have a good laugh.
The union budget speech lasted 91 minutes in total, which was Finance Minister Sitharaman's shortest to date. The budget did not include an income tax hike, a reduction in the tax deduction limit, an increase in tax incentives for startups, delayed updated tax returns which upset a few.