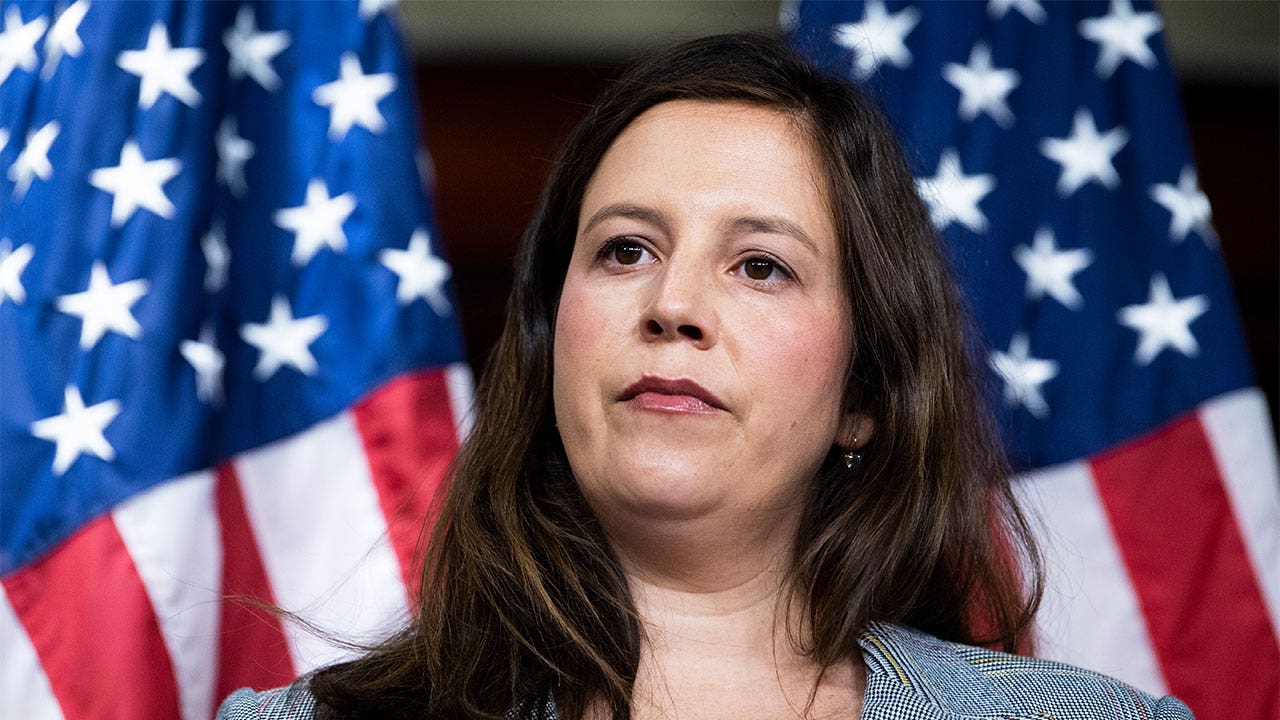 Rep. Elise Stefanik: There will be a responsibility on the world stage for Putin
NEWYou can now listen to Fox News articles!
Rep. Elise Stefanik, RN.Y., joined "Sunday Night in America with Trey Gowdy" to provide an update on congressional action on the Russian invasion of Ukraine.
The Republican conference speaker condemned Russian President Vladimir Putin and pleaded for the United States to send more arms and ammunition to Ukrainians.
"The images you have shown on the show are devastating. They are examples of genocide and the heinousness of a true authoritarian war criminal like Vladimir Putin. The United States must do all it can to to provide ammunition and anti-tank, to provide anti-aircraft and anti-ship weapons to the Ukrainians, so that they are able to defend and continue this fight for their sovereignty and their nation."
POLAND COMMITTED TO THE "FREEDOM AND SOVEREIGNTY" OF UKRAINE: AMBASSADOR BRZEZINSKI
"Make no mistake, Vladimir Putin is a war criminal, and there will be accountability on the world stage," she added.
She also criticized what she saw as late action by President Biden who balked at sending weapons to Ukraine in December.
"They only started after the invasion to get weapons ammunition, which is much more difficult when there is a war in a country. It's inefficient. It didn't work like deterrent because the invasion had already started at that time", Stefanik mentioned.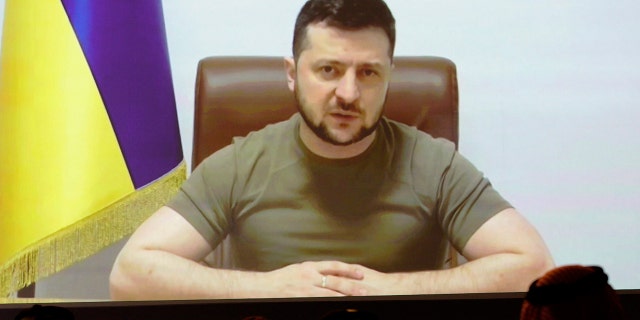 She continued, "I think that's one of the big mistakes Joe Biden made giving away the Nord Stream 2 gas pipeline, slapping the knuckles when it came to Russian-backed cyberattacks. in the American infrastructure. The United States had to act earlier by providing weapons and ammunition, and we must make sure that we remain strong with the Ukrainians."
AXIOS REPORTER SAYS BIDEN'S ECONOMIC ACHIEVEMENTS 'LARGELY IRRELEVANT' AMID HIGH INFLATION AND GAS PRICES
Stefanik went on to compliment the strength displayed by Ukrainians as their country is overrun.
"I don't think people realized that Ukrainians had such a will to fight. I always believed that. I went to Ukraine. I saw how they are in their country, and boy, oh my God, did they exceed expectations. Unfortunately, they are fighting for their lives, but they are fighting for their nation," Stefanik said.
On the home front, Stefanik pointed to record inflation levels and gasoline prices plaguing Americans.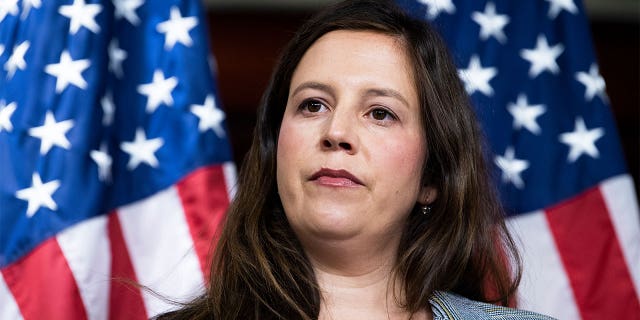 CLICK HERE TO GET THE FOX NEWS APP
"We've seen the American Revolutionary War under the sadly failed leadership of Joe Biden and Nancy Pelosi, but when you're representing a rural district like mine in upstate New York, then it's not uncommon for an individual commutes an hour each way to work every day, it's economically overwhelming. It's overwhelming to balance your family's budget. So we need to make sure we get these reckless expenses under control and don't chase not the tax and spending policies of Albany and Washington DC that hurt families," Stefanik said.