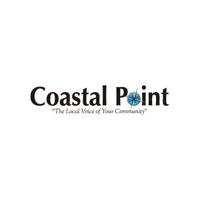 Richard R. Lytle, 74 years old | Obituary
Richard Risser Lytle, 74, a retired faculty member in the Education Department at Gallaudet University in Washington, DC, died on November 26, 2021 at his home in Ocean View, Del. Her cause of death was an aggressive form of colon cancer.
Lytle began his career with Gallaudet's K-12 program and became a member of Gallaudet's faculty in 1986. While in the education department at Gallaudet, he was undergraduate program coordinator and department chair. He has also mentored and supervised secondary school social science students and coordinated practical teaching placements for undergraduates in public and private schools.
Lytle was a strong advocate for hiring qualified Deaf people for faculty positions in the department, especially at a time when the department had a majority of hearing members. Lytle was also a special assistant to Robert R. Davila, the ninth president of the university.
Lytle was born to Gwyeria Pryor and Alexander Lytle on December 3, 1946 in Poole, a coastal town in southern England. His family moved to the Bronx, New York when he was 11 years old. They moved several times during his middle and high school years. He began his studies at Florida State University in Tallahassee, Florida, and received his BA in history in 1971 from the University of California, San Diego. He then received his MA in 1977 and his PhD in 1986, both in human development, from the University of Maryland at College Park.
While at Gallaudet College, Lytle received a Fulbright Fellowship that focused on touring and learning about China. He quickly recognized the educational and personal growth that results from being immersed in a different culture. Upon his return from his trip, he began to organize study trips to China for students and staff at Gallaudet. This program continued for many years; the tours themselves always combined learning about Chinese culture with tours and collaborations with schools and the Deaf community.
In one of Lytle's most satisfying efforts, he helped establish the Bo'Ai School for the Deaf in Jiajiang, a town on the south bank of the Yangtze River in Jiangxi Province, and to support a Chinese deaf person. as a director. Thanks to these study trips, Lytle was able to directly and indirectly influence many deaf Chinese to attend Gallaudet. This influence continues today, years after the study tours ended. Lytle used her many contacts within Chinese deaf and disabled communities to continue to support advocacy and community support in the country.
In retirement, Lytle pursued a long-held dream. He founded and served as CEO of Communications Access, a company that focuses on providing opportunities for deaf people in China to obtain employment and continuing education at large companies such as Starbucks, Marriott, Disney and Apple, among others. This work included setting up live interpretation and video relay services. Due to the global COVID-19 pandemic, he has been unable to visit China for the past two years, but activity has continued and is expected to continue due to Lytle's focus on partnerships and capacity building. In a very real sense, it laid the foundation for the long-term success of the business.
An avid competitive runner, Lytle has completed the Marine Corps, Boston, New York and London marathons. He also organized the Chesapeake Bay Bridge Run / Walk in 1993. He also enjoyed traveling, walking and hiking, especially in Acadia National Park in Maine, and he especially loved the beach. He was an avid gardener, golfer and kayaker. After living in University Park, Maryland for many years. Lytle and his wife moved to Ocean View, Del., In 2019 and have become active members of the Bethany Beach deaf community in the Del area.
Lytle is survived by his wife of 46 years, Linda Risser Lytle; his daughters, Nerissa Lytle (and Charles Franklin), Cassandra Wierzbolowicz (and David) and Samantha Williams (and Eric); and five grandchildren.
Contributions in Lytle's memory can be made to the David S. Martin Endowment Fund at Gallaudet University https://gu.live/OOD-Lytle, at the Sidney Kimmel Comprehensive Cancer Center https://www.hopkinsmedicine.org / kimmel_cancer_center / washington- dc / ways-to-give.html, or the ALS organization https://www.als.org/donate. A memorial service will be held at a later date. Final Care Dr. Lytle was in the care of Parsell Funeral Homes & Crematorium, Clarksville Chapel, 34874 Atlantic Ave., Ocean View, Del's Life Memorial Webpage. Lytle and his virtual guestbook are online at www.parsellfuneralhomes.com.