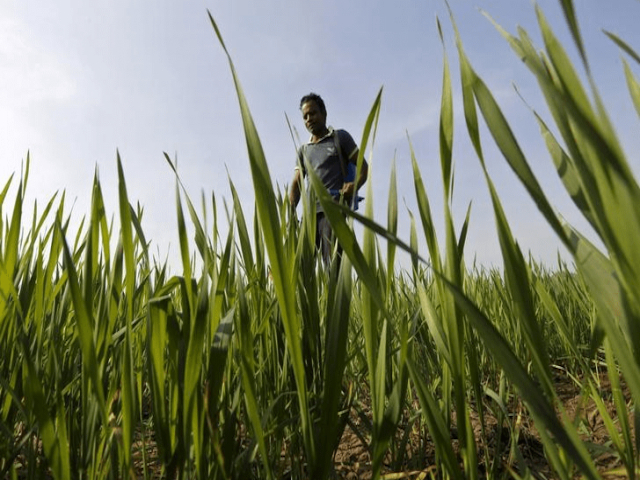 Rise to the occasion! A boy from Tamil Nadu finally fulfilled his dream of studying agriculture





Chandran, who comes from a tribal family from a small village in the Bargur hills, finally got admission to his dream agriculture course after a three-year wait.
U. Chandran was born into a poor tribal family with ten siblings in a rural part of the Bargur Hills of Tamil Nadu in the Erode district, and all he wanted after graduating from high school was to pursue its goal of study agriculture or veterinary science.
Chandran stayed at a hostel run by the Tribal Welfare Department after getting his schooling through the National Child Labor Project (NCLP) for a few years to complete his board exams for class 12 majoring in the vocational stream – Practices agriculture – in 2019.
against all odds
Despite achieving 98% in his majors and 74% overall in his 12th board exams, Chandran was denied admission to his chosen courses due to a systemic disparity in the processes of admission. Admission from Tamil Nadu Agricultural University (TNAU) and the Tamil Nadu University of Veterinary and Animal Sciences (TANUVAS) towards candidates for vocational streams.
According to The Hindu, the seat arithmetic of TANUVAS did not allow a single seat to be reserved for a student from the tribal areas in the vocational stream; The TNAU only allowed applicants for the vocational track at its own institutions, not at its affiliated colleges.
The TNAU had no regulations in place for the admission of vocational students, even to its own institutions.
His dream journey
After being crushed by his inability to acquire a seat, the youngster of the tribe returned to his village to herd cattle while working as a laborer in the textile industries in his area on occasion for the past three years.
Chandran has chosen to apply to TANUVAS and TNAU every year since 2019 after receiving much-needed support from the non-governmental organization Sudar, which has been helping him with his studies since elementary school. But has always been refused.
Thanks to the efforts of Sudar and a few other activists, as well as the involvement of the office of the Chief Minister of TN, Chandran was able to secure a place at the Kumaraguru Institute of Agriculture (KIA) this year, just in when he was about to give up to pursue his ambition.
On March 30, the official Twitter account of the office of the Chief Minister of Tamil Nadu posted a photo of Chandran with the caption in Tamil: "In accordance with the order of setting up a special quota of 5% for students in Agriculture in the Class XII Vocational Education Course at the Affiliated Colleges of Tamil Nadu Agricultural University, B.Sc. Mr. Chandran, an Indigenous Student from Bargur Hill Village in Erode District , met the honorable chief minister @mkstalin and thanked him for his order for admission to a degree in agriculture."
Show your support for agri-journalism
Dear customer, thank you for being our reader. Readers like you inspire us to move farm journalism forward. We need your support to continue delivering quality agricultural journalism and reaching farmers and people in every corner of rural India.

Every contribution is valuable for our future.
Contribute now