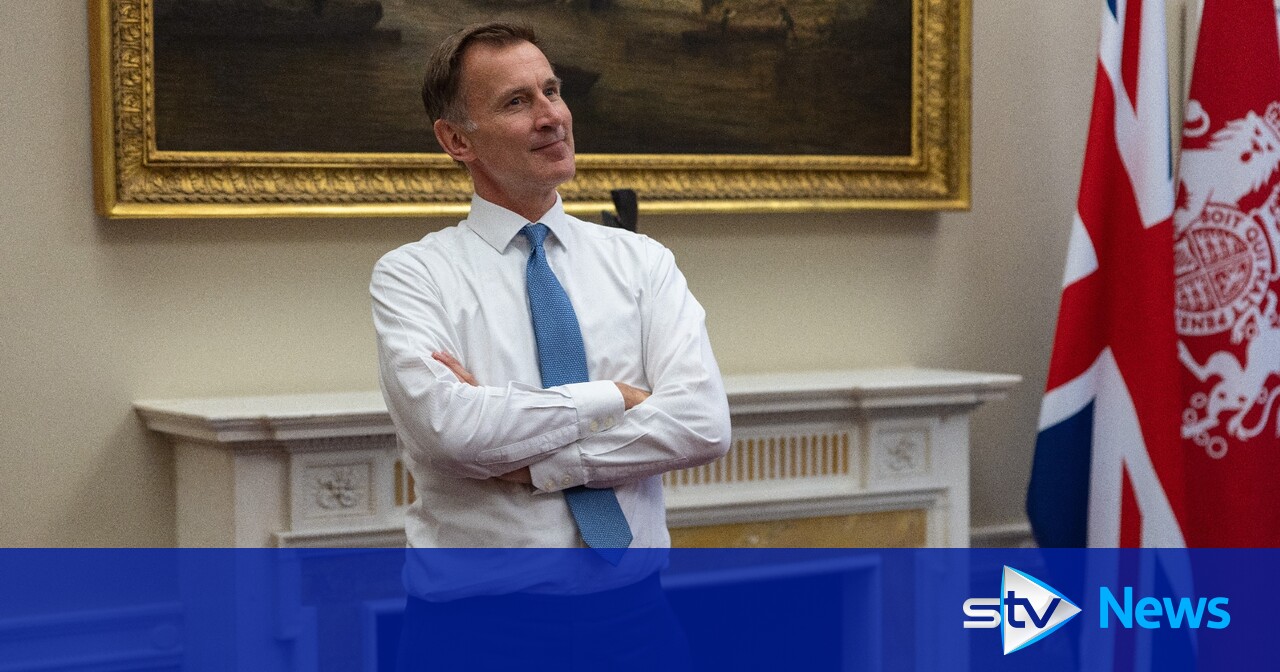 Scottish workers hit by 'sleekit tax' despite wage hike, union warns
The chancellor's autumn budget is hitting Scottish workers with a 'sleekit tax' despite raising the minimum wage, a senior union official has warned.
Jeremy Hunt has announced that the national minimum wage will rise by 9.7% to £10.42 an hour from April, a pay rise of £1,600 for full-time workers.
It will also rise to £10.18 an hour for 21 and 22 year olds, £7.49 for 18-20 year olds and £5.28 an hour for under 18s and apprentices.
But Roz Foyer, general secretary of the Scottish Trades Union Congress (STUC), used the Scottish term 'sleekit' – meaning sly or underhanded – to describe Hunt's announcement.
Hunt also announced tax increases and spending cuts totaling £55billion – with the Scottish government urged not to repeat decisions north of the border.
She said: "Workers shouldn't be grateful for a meager increase in the minimum wage when the OBR (Office for Budget Responsibility) predicts their earnings will be cut by 7%.
"This is on top of a smooth tax on workers via the prolonged freeze on national insurance contributions.
"We need wealth taxes, not stealth taxes, and the Scottish Government must not repeat the mistakes of this beleaguered chancellor seeking to cover in the footsteps of his predecessor.
"Working people across Scotland are being held hostage to the UK government's financial implosion."
The Chancellor also stressed that benefits will rise in line with inflation – a move which has been welcomed by child poverty campaigners.
However, John Dickie, director of the Child Poverty Action Group in Scotland, said the autumn declaration will not be enough to stop "the ice from cracking under struggling families".
He added: 'This is only the fourth time UK benefits have increased due to inflation in the past 10 years. As a result, almost four million children live in poverty in the UK, with more than a quarter of a million in Scotland alone.
Mr Dickie urged the UK Government to match the Scottish Government's investment in tackling child poverty, following the increase in Scottish Child Payment to £25 a week.
"The Chancellor must now go further and work to restore the value of UK child benefits so that our social security system never again leaves children so brutally exposed to the kinds of health and economic shocks we have seen in recent years," did he declare. added.
"Abolishing the two-child limit and a £20 increase in Child Benefit would be good starting points."
Hunt's statement was also branded a 'bad budget' by Scotland's National Union of Students (NUS), which claimed it could see more students falling into poverty.
Ellie Gomersall, president of the union, said students faced a hopeless future in a "booming economy".
She said: "Make no mistake, it's a bad budget for students here in Scotland – more austerity, more poverty, more poverty pay for young people and apprentices, and no action on education. climate emergency.
"What future can students expect when our economy is collapsing and our planet is burning? »
The NUS urges the Scottish Government to reflect on the measures it will take in its December budget.
She added: "Those with the broadest shoulders must be asked to contribute more to protect the most vulnerable during this crisis.
"Students must not be forgotten, we must act now on poverty, homelessness, travel costs and mental health.
"The UK budget was silent on student poverty, but the Scottish government now has the chance to right that mistake and deliver on its promise to students in Scotland."