The Block 2021 promo for Thursday night episode teases budget nightmares and ROI
The Blockheads tackle one of the series' most infamous weeks, Corridor Week – or as it's better known, Hell Week.
In a preview of a special Thursday night episode, it looks like things are about to get a lot more difficult for everyone.
The voice overs teaser "budget nightmares" will rock The block, and Tanya and Vito's "free" laundry facility might come back and bite them too.
Stream the latest episodes of The Block for free on 9Now.
"It doesn't look good," Scott Cam told a team and one can only guess that it is about their current financial situation.
"Tonight the money is melting," said the voiceover.
Ronnie looks stressed in one clip, Kirsty wipes her tears in another, and there's a Georgia flashback to their first week on the hall at The Elsternwick, which they never finished.
"It's a nightmare," Ronnie says.
READ MORE: Episode 35 recap – forgotten hallways as scandal brews over Tanya and Vito's laundry
The last weeks of The block are always tough, both on the budget and emotionally for Blockheads. Looks like there's a lot more stress to come.
Return on investment also happens for a team.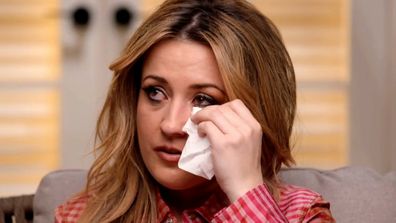 "Are you paying for these cabinets?" Foreman Keith asks Vito.
They were the only team who didn't have their laundry ready for Kinsman to set up cabinets during Living and Dining Week, following the cheating scandal, so they asked if they could do it this. week.
Although earlier in the week Tanya said it was a "free" installation and when Georgia found out she was furious.
The voiceover teases "big ROI hurts like hell" and it looks like it's going to hit Tanya hard.
Shelley says, "Now this has to come from your budget. "
Tanya looks worried as Vito says, "That's not nice."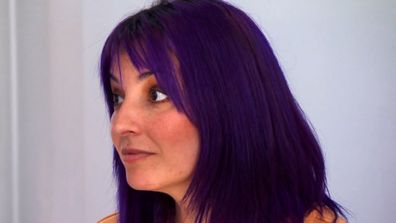 And then Keith walks into the 3rd house holding a very controversial piece of paper.
"So here's the bill right here," he said, handing it to Tanya.
We can only guess what this bill is for, or how much it's going to be, but with budget issues going on for everyone, it doesn't look good.
The Bloc continues Thursday at 7:30 p.m. and Sunday at 7:00 p.m. on Nine. Find all the latest episodes on 9Now.
In images, in pictures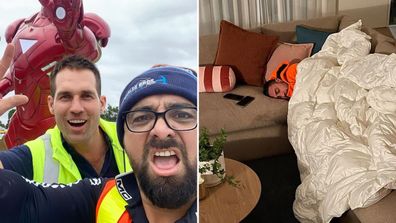 Behind the Scenes of The Block: Fans v Faves
The moments you don't see on TV
See the gallery