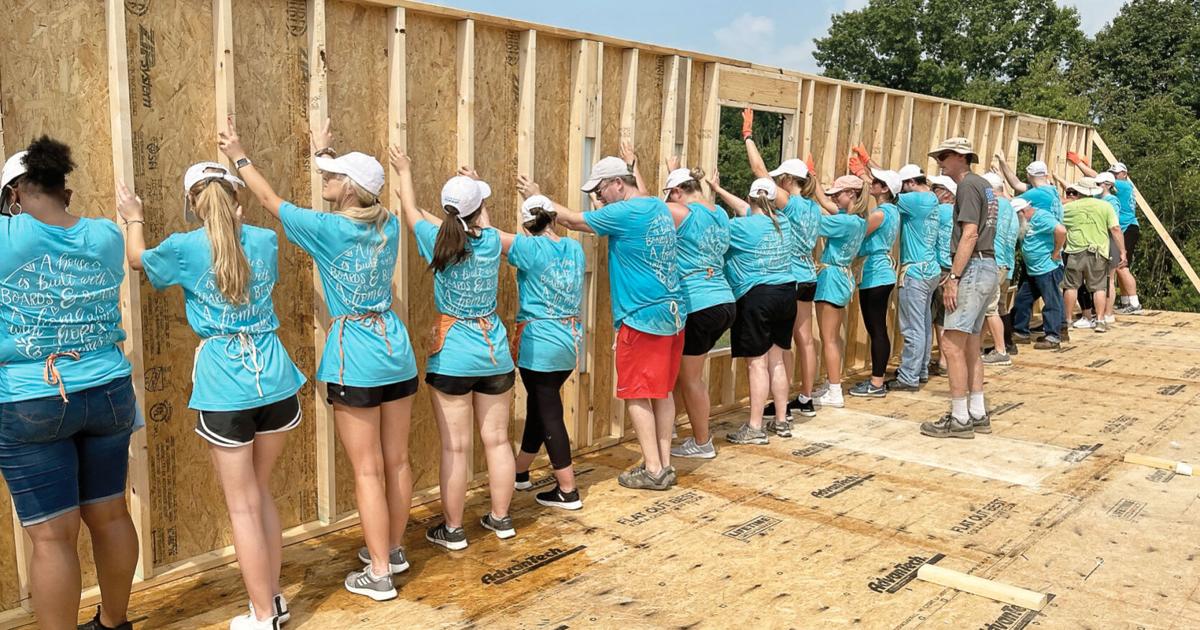 The dream of home ownership; Habitat for Humanity needs sponsors to reach its goal | Community
When complete, Habitat for Humanity's newest development in Alcoa will provide permanent homes for 20 Blount County families whose dreams of home ownership will no longer be put on hold.
The area is on Spurlock Street, formerly called Ohm. And while progress is being made, there's still a long way to go to fill the neighborhood. Blount County Habitat for Humanity is nearly two months into a new year and has yet to secure funding for the homes it wants to build.
Mona Nair, director of development, said the aim was to build at least two homes in 2022. The first was sponsored by Clayton. She is currently contacting local businesses, churches, clubs and individuals to see who might want to partner up.
"Ideally we would like to build three houses a year," Nair said. What we do in the next 30-60 days is key to deciding whether or not this is going to happen. »
The biggest hurdle is the cost of building materials, which has been skyrocketing for months. A full house sponsor is now $80,000, down from $60,000 previously. Nair said Habitat's cost to build a house is now around $160,000. This means that two full sponsors are required for each house under construction.
Habitat paid the market value of the Spurlock property. Arconic donated another nearby property where seven houses were built. This donation was made to celebrate Arconic's 100th anniversary.
This Christian organization has built 168 homes in Blount County, the most recent being sponsored by Altar'd State and Maryville First United Methodist Church. Nair said there are many benefits to teaming up on a project besides the obvious one of helping others.
"Studies have shown that millennials want to work for companies that give back," Nair said. "It's better for the health and well-being of employees. It's good for the image of the company and it boosts morale at all levels.
Nair said she and her staff try to make it a memorable experience for the groups that come. Sponsors bring in their own people as volunteers on the build, working alongside Habitat volunteers. Lots of positive feedback came back last year from those who attended.
There are currently several families participating in the program who are striving to qualify for one of these affordable homes. They take a series of courses to help with finances and the ins and outs of home ownership. This can include everything from how to pay off debt to maintaining a yard and how to save money for Christmas.
"They don't just become owners," Nair pointed out. "They learn to maintain a house." She said she attended some classes and learned valuable tips.
The time spent in the program is dictated by the amount of coaching required. "It varies depending on where they are in their journey," Nair said.
Under Construction Supervisor Doug Jenkins, Habitat and community volunteers work Mondays, Wednesdays and Fridays. A few occasional Saturdays are also scheduled, depending on the needs of the sponsors.
The next house to go up is the Women Build, which is set to open in April; it's the one sponsored by Clayton, Nair said. She said hundreds of their employees are expected to volunteer.
It takes four months to build a house, more or less a few weeks depending on the weather. The keys are handed over to the new owners at a celebration attended by those who have played a role in the success story. Homeowners are also required to work multiple hours in exchange for an affordable mortgage.
In addition to becoming a sponsor, Habitat also encourages groups or individuals to fundraise on their own for the organization. For example, Alcoa Kiwanis hosted a chili dinner last week and donated the proceeds.
Nair praised Blount County as being generous and good-hearted. She said there is reason to believe Habitat can complete three homes before the end of the year.
"Blount County is really supportive of our Habitat affiliate," Nair said.