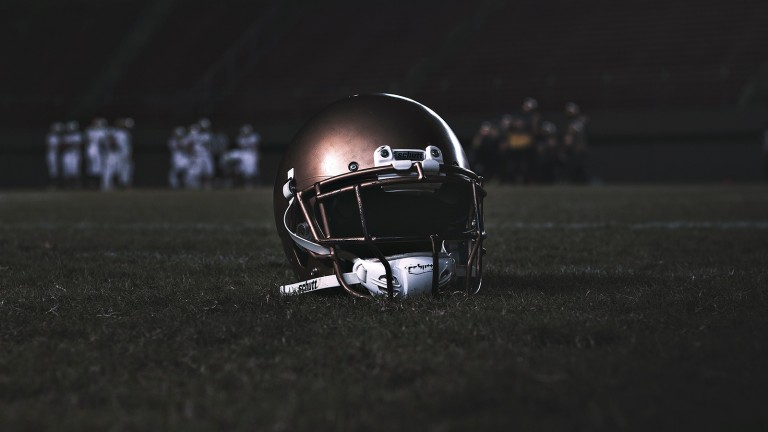 The Super Bowl: Gridiron Dreams, Human Trafficking Nightmares
The Super Bowl means a lot of money for the game's host cities, and this year is no exception. According to a recent report by Micronomics Economic Research and Consulting, Super Bowl LVI is expected to bring about $477.5 million to the Los Angeles and surrounding economy this month. Major sporting events also mean big profits for human traffickers and global criminal organizations. It is estimated that up to 66% of global profits from human trafficking (approximately US$150 billion) come from sexual exploitation and major sporting events are their "Super Bowls".
The Super Bowl is more than an opportunity for traffickers – it's also an opportunity for law enforcement teams dedicated to arresting them and rescuing victims of human trafficking. As sports teams – and criminals – prepare for their big game, so does the law enforcement community. Federal and local authorities have been planning for months how to catch both traffickers and customers who come for more than gambling. Police generally view these events as a perfect storm because crimes are so centralized in terms of time and place. . For example, in 2019, officials arrested 58 people in connection with a sex trafficking sting operation during the Final Four of the NCAA Men's Tournament in Minneapolis. As a result of the sting, 28 victims, including a minor, were rescued.
In recent years, there has been a significant increase in law enforcement and community initiatives to target and prevent human trafficking around the Super Bowl and other major events. Increasingly, public-private partnerships are helping to stem the tide of these heinous events. Law enforcement is working with organizations such as the NFL Super Bowl Host Committee, non-profit organizations, hotels, financial institutions and even truck stops along the way to enlist their assistance in order to find patterns that indicate traffic. For example, financial institutions have leveraged their financial intelligence and anti-money laundering capabilities to identify suspicious financial activity and alert law enforcement via Suspicious Activity Reports (SARS).
Law enforcement also depends on companies working to bolster data as a force multiplier. In 2020, Thomson Reuters Special Services partnered with federal, state and local law enforcement to assist in the investigation of human trafficking crimes in Miami during the Super Bowl. Law enforcement teams were able to leverage technology, data and data scientists to arrest 47 criminals and save 22 victims. In January 2022, one of the traffickers arrested in Miami was sentenced to 25 years in federal prison for sex trafficking. This man was convicted in October 2021 of coercing two women and a girl into commercial sex during Super Bowl LIV.
Regarding the recently convicted trafficker, the Justice Department noted, "Additional evidence showed that after the Superbowl in Miami, [he] planned to take the victims to Chicago, Illinois (during the NBA All-Star Game), New Orleans, Louisiana (during Mardi Gras), Las Vegas, Nevada and other places to sexually exploit them further.
The Department of Homeland Security recently concluded National Human Trafficking Awareness and Prevention Month. The occasion reinforces that human trafficking is not just an issue during the Super Bowl or January Awareness Month, but year-round As human trafficking escalates around large sporting events, concerts and conventions – resulting in a significant increase in the purchase of adults and children for the sex trade – it is a daily problem that occurs in communities large and small across the United States and in the whole world. In 2021, the National Center for Missing and Exploited Children received over 17,200 reports of possible child sex trafficking. They are our fellow human beings –– real people and children at risk. It is crucial that we raise awareness of the issue and do all we can to stop this crime against humanity.
If you're planning on attending this year's Super Bowl to enjoy the game, or just want to learn more about human trafficking, visit the Department of Homeland Security Blue Campaign to learn more about what you can do to help. The greatest progress I have seen in the fight against human trafficking in my 36 years in federal law enforcement, banking and law enforcement support is education . You cannot identify, arrest, report or rescue a victim if you cannot identify indicators of human trafficking. So join us, get educated and be part of the solution to this horrible global crime.