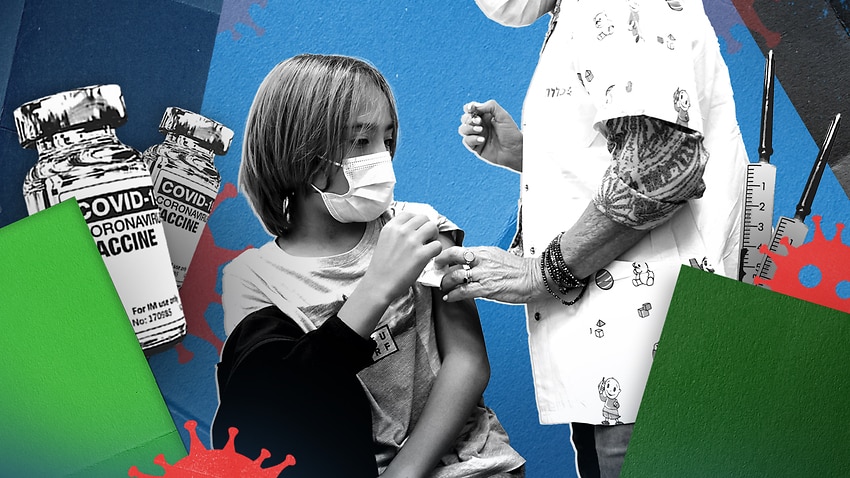 What we know so far about Australia's COVID-19 vaccines for children aged five to 11
"In Australia, about a fifth of COVID cases are under 12 – that's a reasonable number," Professor Martiniuk said.
This age group is also susceptible to the sometimes fatal MIS-C inflammatory syndrome that COVID-19 can trigger.
"Even though they usually contract a mild illness or an asymptomatic COVID, some of them can get sick, some of them in hospitals, others in intensive care units and obviously, abroad, we are seeing a small number of children dying from COVID, "said Prof Martiniuk.
A recent report from the Murdoch Children's Research Institute suggests that long-term COVID may not be as prevalent in children as it is in adults, but children between the ages of five and 11 may experience symptoms such as headache, fatigue. , trouble sleeping, difficulty concentrating, and abdominal pain for up to three months after contracting the virus.
"So, given that this is a very safe and effective vaccine, this is a great opportunity to vaccinate children aged five to 11," said Prof Martiniuk.
Are there any risks in having children vaccinated?
A lot of data from clinical trials in countries such as the United States, Finland, Poland and Spain have been carefully reviewed by the TGA before making the regulatory decision.
The most common side effects seen in the trials were injection site pain, redness and swelling, fatigue, headache, muscle pain, and chills.
"These are side effects similar to those seen in adolescents and adults, usually very mild," said Prof Martiniuk.